There are countless things to do in Chiang Mai. The city is Thailand's rose of the north and is a huge draw for travelers. Packed with delicious food, hundreds of temples and buzzing with Thai culture, Chiang Mai is a city where it's impossible to be bored.
I spent quite a while there during my big backpacking trip around Southeast Asia. It quickly became one of my favorite cities in Thailand. I found countless things to see in Chiang Mai, and I had a real adventure when I rode a motorbike from there to Pai.
Chiang Mai is located in the mountainous north of the country, where the weather is cooler, the jungles are thicker and the rivers are stronger. All of this makes the area around the city an adventurer's playground with a never ending list of things to do in Chiang Mai. Leave the "beachy" things to do in Koh Phangan and other Thai islands behind, and make your way to the mountains of Thailand, you won't regret it!
This post was updated in 2023 to include even more amazing things to do in Chiang Mai.
17 Best Things to Do in Chiang Mai
If trekking the jungles or riding the rapids is not your thing, Chiang Mai itself is throbbing with enough activities and sights to steal your heart. Here is my list of just a few of the incredible things to do in Chiang Mai – it's definitely one of the top places to visit in Thailand.
Have a read about what to do in Chiang Mai and start planning your next adventure.
1. Visit Wat Phra That Doi Suthep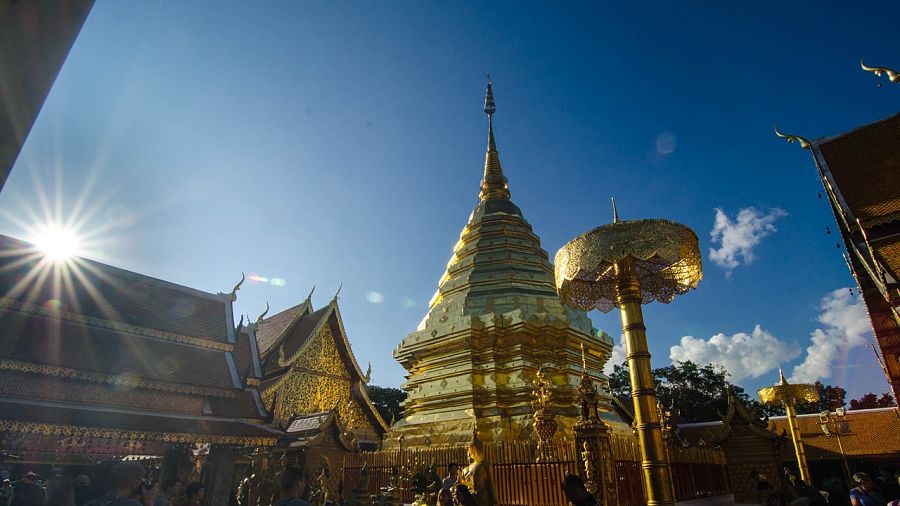 One of the top things to do in Chiang Mai is to visit Wat Phra That Doi Suthep temple. This beautiful golden temple sits atop of Doi Suthep mountain and is located 12 kilometers from the city. As well as being the most sacred place in Chiang Mai, Wat Phra That Doi Suthep is also one of the most sacred temples in the whole of Thailand.
Along with some spectacular views, Wat Phra That Doi Suthep, which is an incredible 13th century golden temple, also houses a beautiful white elephant shrine and an impressive replica of the Emerald Buddha.
When you are in the city, every taxi driver and travel agent will ask to take you to see the temple. However, this is not necessary as Doi Suthep is very easy to reach. The simplest option to reach the top of the mountain is by Songthaew, one of the converted pick-ups which you will see whizzing about the city. These hop on hop off "buses" are the best way to get about Chiang Mai. Don't miss this temple when backpacking Thailand.
Address: Suthep, Mueang Chiang Mai District, Chiang Mai, 50200, Thailand
2. Gorge Yourself at the Night Markets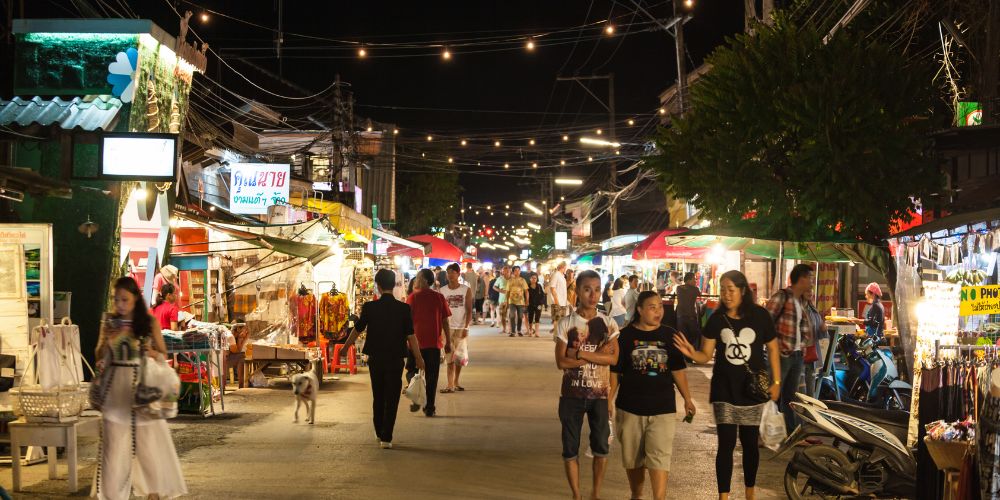 There are so many things to do in Thailand, but this country is definitely famous for its many night markets with Chiang Mai being home to some of the best in the country. The biggest of all the nightly markets is the Night Bazaar which is located on Chang Klan Road.
By day Chang Klan is a normal road, but with the darkness comes hundreds of market stalls. These stalls sell everything from fake designer clothes to Thai lanterns and artwork. Food is also sold at the Night Bazaar but in Chiang Mai night time food stalls are everywhere offering everything from Sushi to meat on a stick.
☞ SEE ALSO: A Digital Nomad Guide to Living in Chiang Mai
The Night Bazaar of Chang Klan Road is open 365 days of the year no matter what the weather. Do be warned however, bartering is a must, so be prepared to haggle your socks off if you want a good price.
3. Try the Insect Buffet
Another of the many things to do in Chiang Mai is to taste the insect buffet. These stalls which are packed with creepy crawlies are found throughout the country and are a must for many travelers. At first glance, I thought, no way I'll eat that, but eventually I worked up enough courage (and hunger!) to try some.
Tasty little nibbles from tarantulas and scorpions to bugs and grasshoppers are just waiting to freak you out. Many people only wish to take a photo to show their friends back home. However, the stall owners will still charge you a dollar for a photograph. Not only is this a top attraction in Chiang Mai, but it's one of the many popular things to do in Bangkok as well.
Insects are a great source of protein and are also incredibly easy to farm. With reports that the governments of the world would like these tasty little horrors on the menus of their own countries, it might not be long before you can eat your very own bag of crickets at home.
4. Watch a Muay Thai Fight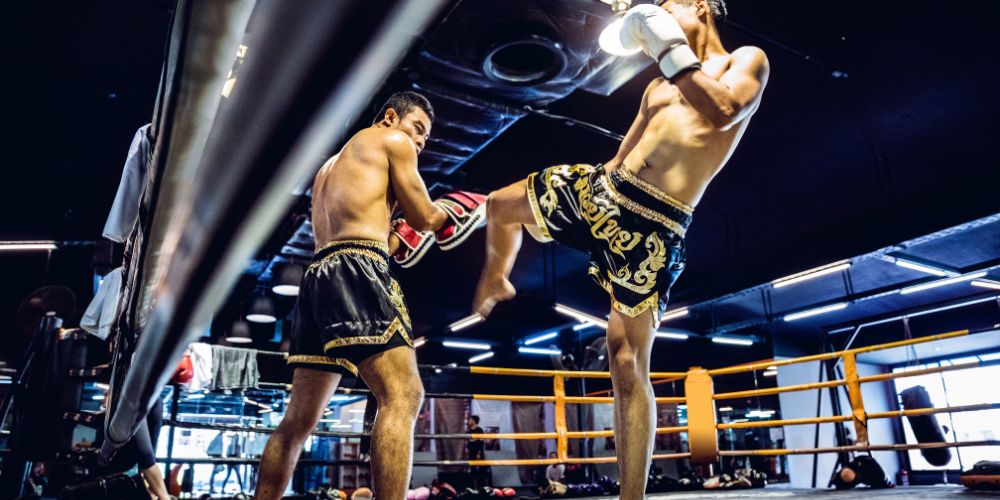 In Thailand Muay Thai is more than a sport, it is a religion. Trained from an incredibly young age, Muay Thai fighters are some of the most deadly in the world. Muay Thai is one of the most prolific fighting styles, and is often incorporated into mixed martial arts such as the global UFC.
In Thailand Muay Thai is everywhere, from back alley rings to stadiums filled with cheering spectators. It is also not uncommon to see young children fighting in the ring. Muay Thai is one of the very few ways to earn good money in Thailand for some of the poorer families and also draws incredible respect.
The two main stadiums in Chiang Mai are Thaphae Boxing Stadium and also Kawila Boxing Stadium. If you would like to see a fight, ask any Songthaew or Tuk-Tuk and they will take you to the stadium. However, there are many smaller establishments that also put on nightly shows which are cheaper but do not have the same atmosphere.
I've been to the large stadiums and the smaller shows, and they're both worth checking out. If you only have time for one, however, I recommend the spectacle of a busy stadium.
5. Ride a Motorbike to Pai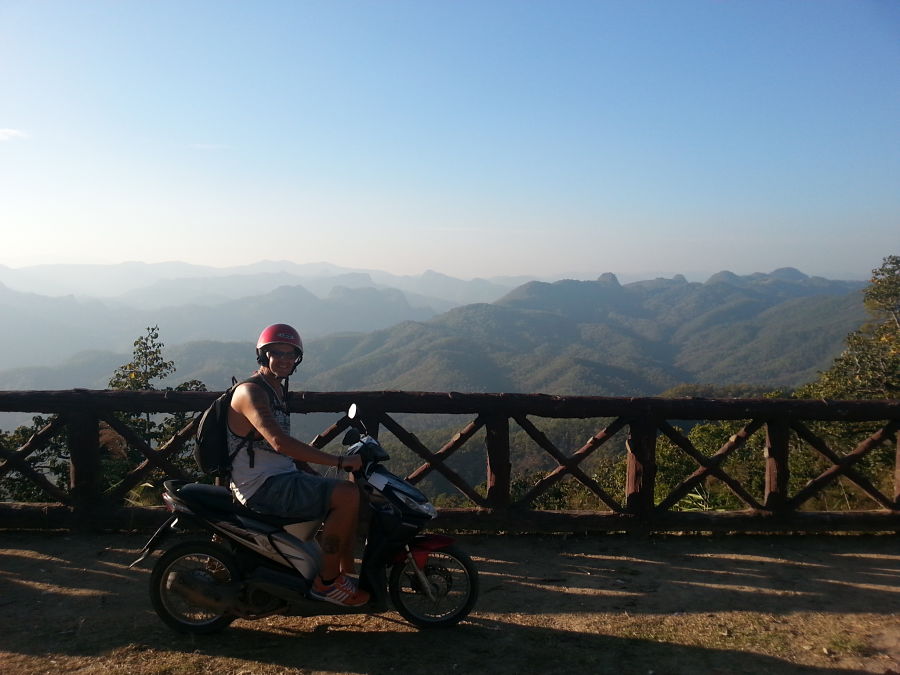 One of the more adventurous things to do in Chiang Mai is to rent a bike and ride through the mountains to Pai. And not only that, but this was one of the most adventurous things I've done anywhere.
The road from Chiang Mai to Pai is one of the most beautiful that I've ever seen. This twisting, winding ribbon of tarmac is perfect for riding motorbikes. Stretching 150 kilometers north from the city, the road to Pai is surrounded by natural beauty. Plus, once you get there, there are so many things to do in Pai to keep you busy. 
Speaking of motorbiking, the Mae Hong Son Loop in Thailand is one of the most popular and scenic trips. And, it takes in Pai as well! Click here to learn more.
Also, if you are a backpacker, Pai is a traveler's paradise nestled in pristine national park and is a must when in this part of the country. To learn more about this incredible little place, have a read of my Traveler's Guide To Pai.
6. Visit Bai Orchid and Butterfly Farm
Situated just outside of Chiang Mai is the Bai Orchid and Butterfly farm. Here it is possible to see thousands of beautiful butterflies and blooming flowers all year round. Much loved by the people of Thailand, the orchid is also a national symbol of the country.
It is also possible to buy your very own seedlings from the Bai Orchid so that you can grow your own flowers at home. One of the big draws in the souvenir shop are the golden orchids. These are orchids that have been dipped into gold and transformed into beautiful jewelry. These are highly sought after throughout the country.
Bai Orchid is one of those love it or hate it places. I loved it, and if you're a lover of flowers and butterflies like me, the 40 Baht entrance fee is definitely worth it. If flowers and butterflies aren't really your thing, then this may be one of the things to do in Chiang Mai that you should give a miss.
Address: WW9M+FMV, Mae Raem, Mae Rim District, Chiang Mai, 50180, Thailand
[widget id="shortcodes-ultimate-5″]
7. Receive a Thai Massage from a Prisoner
Thai massages are available on almost every street in the country. However, the women's prison in the city runs a scheme for soon to be released prisoners, where they are taught life skills to help them reintegrate into society.
This is one for those that are looking for things to do in Chiang Mai that are a little different. Receiving a Thai Massage from an inmate of the prison is something that I'll never forget. The women are supervised at all times and there is no risk of foul play.
This is also a great help to the women as it can be very difficult for them to find jobs once they leave prison. As well as the Thai massage there is also a little cafe where you can enjoy some tasty Thai food and a patio garden where you can wait.
8. Ride in a Tuk-Tuk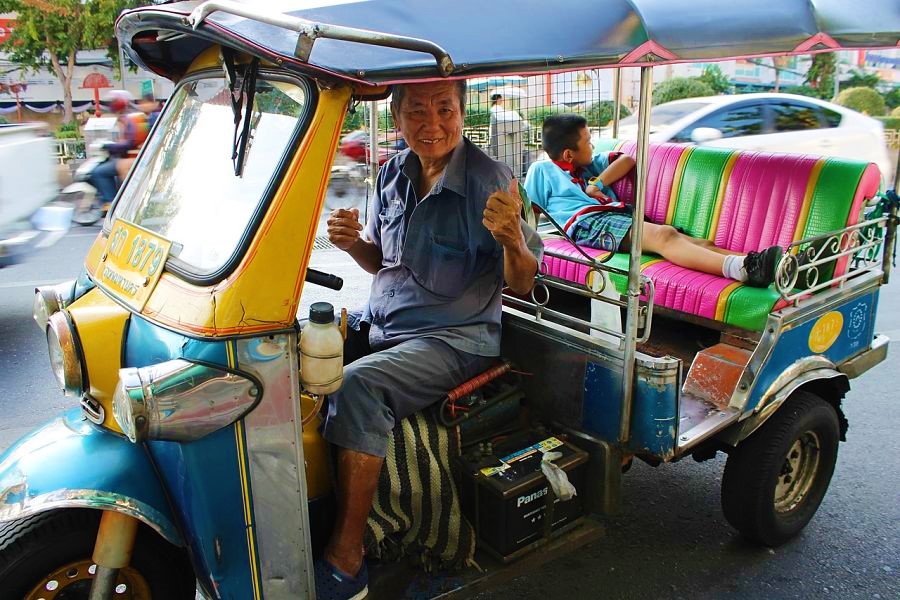 It is impossible to visit Thailand and not take a ride in one of the local Tuk-Tuks. These nippy little vehicles are found all over Thailand and are a fun way to get about the city. Each region of the country has its own style of Tuk-Tuk and Chiang Mai is no different.
However, I would not advise that you take Tuk-Tuks in Thailand often. A ride in a Tuk-Tuk is more expensive than a taxi and can become quite a hassle if you let them. That said, a short trip in a Tuk-Tuk can be a bright and entertaining way to whizz about the city and I always had a blast riding in them.
Also known as Auto Rickshaws, taking a ride in a Tuk-Tuk is just one more of the many great things to do in Chiang Mai.
Where to Stay in Chiang Mai
---
Here is a list of the top 3 rated, affordable properties in Chiang Mai. Click on the links and check them out for yourself!
Tommy Huts – From $13 / Night, Rating 9.7. Click here to see the latest price on Booking.com
Tato House – From $34 / Night, Rating 9.9. Click here to see the latest price on Booking.com
Wealth Boutique Hotel – From $63 / Night, Rating 9.5. Click here to see the latest price on Booking.com
☞ Click here to see all accommodation options available in Chiang Mai on Booking.com
9. Take a Dip at the San Kamphaeng Hot Springs – one of the most relaxing things to do in Chiang Mai
Next up is the San Kamphaeng Hot Springs. Situated to the northeast of Chiang Mai, the San Kamphaeng Hot Springs are nestled in the high hills surrounded by both woods and mountains. This is what to do in Chiang Mai when you're really in need of a rest.
High sulphur levels in the water means that the springs have been transformed into mineral baths. Along with the baths there is also a natural mineral swimming pool and massage facilities. The San Kamphaeng Hot Springs are a great place to just kick back and relax.
If you do make it to the hot springs, make sure to buy an egg. Strangely, eggs are available for you to boil in the hotter springs. I enjoyed cooking and eating them while barely realizing that I was also cooking myself.
Address: 1 Ban Sa Ha Khon, Mae On District, Chiang Mai, 50130, Thailand
10. Try Durian, the World's Smelliest Fruit
Durian, the smelliest fruit in the world, is banned in hotels and public spaces throughout Asia. Not to be mistaken for the very similar Jackfruit, Durian is destructive to all but the strongest noses. I quickly learned to recognize its pungent stench from miles away.
For some people the taste is worth the smell, whereas others hate both the taste and the ungodly odour. If you would like to see which side of the scale you fall under, durian is quite easy to get.
By asking around in most markets you will soon find a piece of the so-called "King of Fruits". Why it has been christened such is beyond me, but then I have never dared take the plunge. Give me scorpions and tarantulas and I will eat them any day of the week; give me durian, however, and I will run for the hills.
11. Go White Water Rafting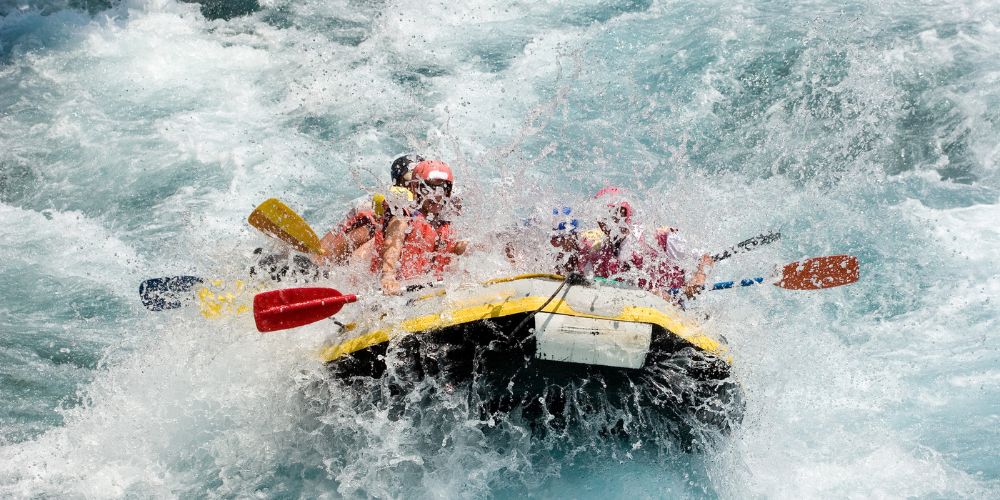 If you happen to be visiting during the wet season and are looking for what to do in Chiang Mai for a little adventure, white water rafting is for you. It's most definitely one of the more adventurous things to do in Chiang Mai.
White water rafting in Chiang Mai is not for the faint of heart. But with its tropical climate, steep mountains and beautiful scenery, the area possesses perfect conditions for the sport. I've tried it in several countries, and my trip in Chiang Mai was definitely one of the best.
Many companies in Chiang Mai offer white water rafting tours, with all saying they are the best. I would advise you to check Tripadvisor and read the reviews. See what others have said and make your own mind up about which company to choose.
12. Take a Thai Cooking Class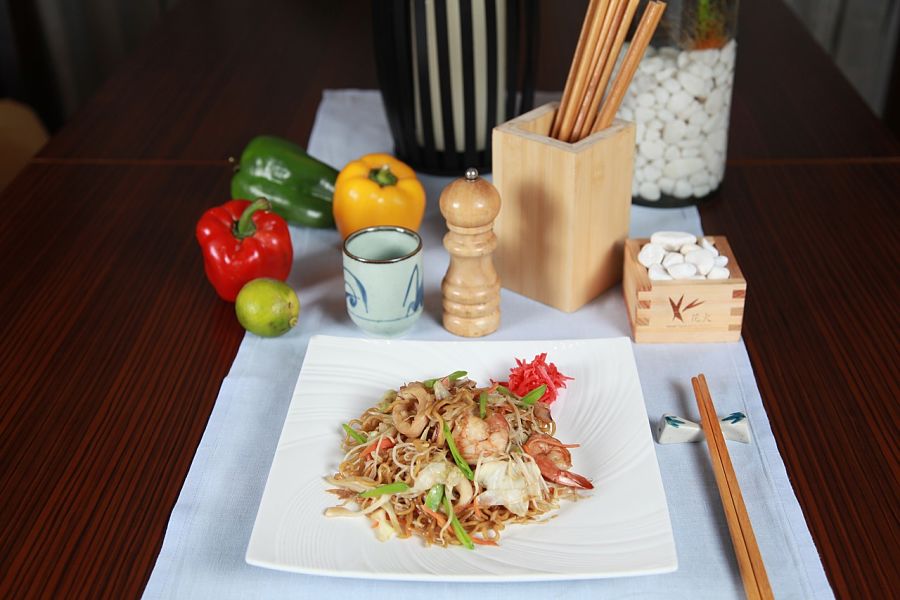 One of the great things to do in Chiang Mai is to take a Thai cooking class so that once you return home you can take the tastes of Thailand with you.
Once you have travelled through Thailand, there is no doubt that you will fall in love with the food. From red and green curries to Khao Soi and Pad Thai, the food in Thailand is amazing.
Chiang Mai offers many places where you can take a Thai cooking class. Signs are posted at various points throughout the tourist areas of the city, all offering to teach you the secrets of Thai food. Another great way to find good classes is by using Tripadvisor. Alternatively you could ask other travelers, this is always a great way of garnering information.
13. Enjoy the Sunday Street Market
Try to plan your trip to Chiang Mai for a weekend so you can stick around and enjoy the Sunday night market. During this time, the Old City is closed off to traffic, and is taken over by numerous vendors selling their art, food and crafts.
Everyone comes out on a Sunday night to enjoy this market. Not to mention, it's an excellent place to find reduced rates on souvenirs and other trinkets. No interested in buying anything? Some of my favorite things to do were to sit down and enjoy a foot massage, sip on some Thai tea, and gorge myself on delicious Thai food.
14. Try a Hundred Year Old Egg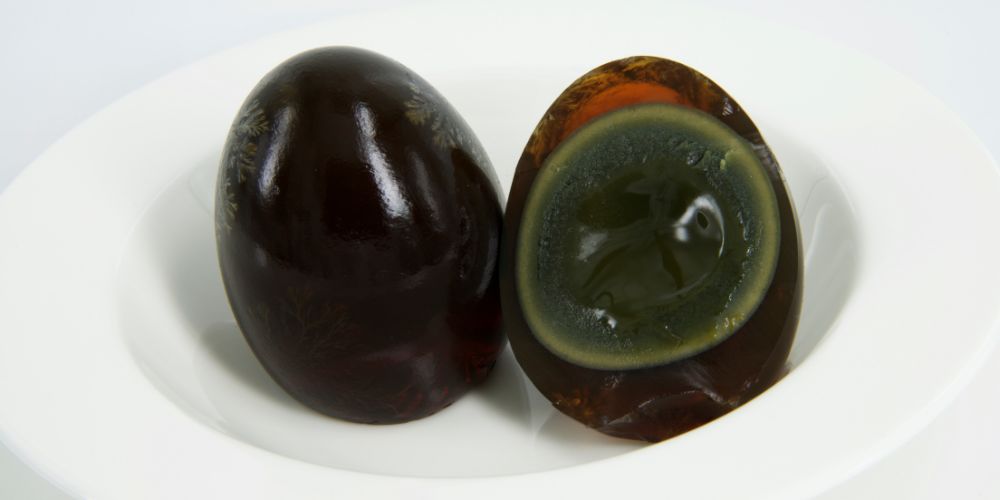 Do you have a strong stomach? Do you like a challenge? Then maybe eating a hundred year egg is one of your top things to do in Chiang Mai. Also known as a century egg or a thousand year egg, this is an Asian delicacy which is eaten throughout this part of the world.
The egg is preserved for several weeks or months using various different methods including the use of clay ash and salt. However, in my experience, as the saying goes, the hundred year egg's bark is far worse than its bite. Both the blackness of the egg and the smell are far worse than the actual taste.
Hundred year eggs can be found at most markets throughout Chiang Mai. Try one yourself and get a photo to terrorise your more squeamish friends back home. This is what to do in Chiang Mai when you want to try something that's really different.
15. Bathe an Elephant at the Elephant Nature Park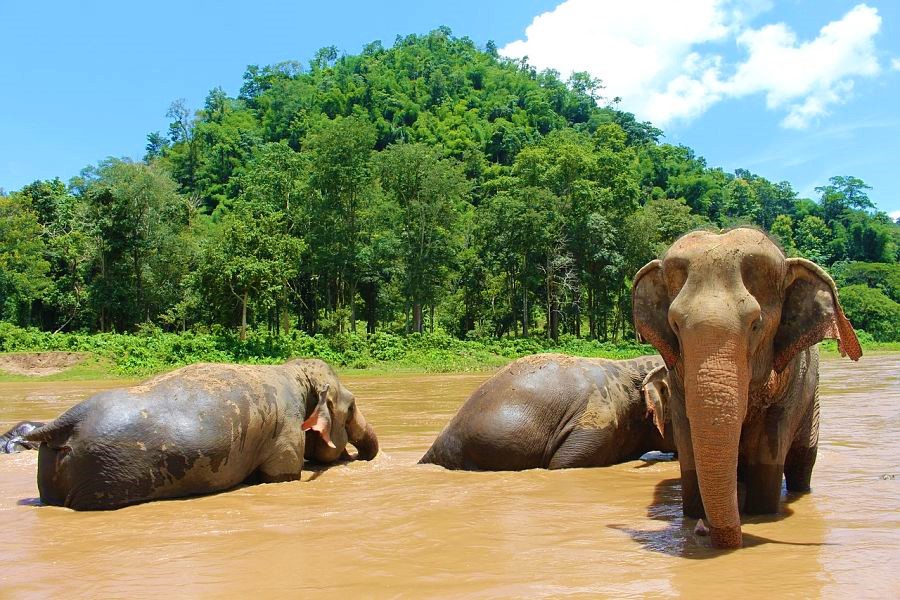 With so many stories about the horrendous lives that these beautiful animals live, the Elephant Nature Park is a bright light in the darkness. The Elephant Nature Park is a sanctuary which is located just one hour from Chiang Mai. It was easily one of my favorite things to see in Chiang Mai.
The sanctuary is dedicated to rescuing and rehabilitating these majestic creatures from the horrid lives that they have been forced to live. The park offers hotel pick up which makes it incredibly easy to reach.
Visitors to the Elephant Nature Park are given an elephant education and can also feed and bathe the animals. This is one of the best things to do in Chiang Mai, and it was a highlight of my trip.
Address: 1 Ratchamanka Rd, Tambon Phra Sing, Mueang Chiang Mai District, Chiang Mai, 50100, Thailand
16. Devour the Local Food
As stated earlier, I strongly believe that Thai food is some of the most tasty in the world. Sometimes it seems that there is a never ending menu of deliciousness when you're exploring the gastronomic side of Thailand. From street food and the night markets to the restaurants and beach bars, Thai food will never disappoint.
Make sure to try dishes such as the coconut curry and Pad Krapow. Also do not forget to grab some mango sticky rice to keep up your energy as you are exploring the city.
Another great thing about the food in Chiang Mai is just how cheap it all is. If you grab a meal from one of the many street vendors, you will pay only a couple of dollars.
17. Watch a Ladyboy Cabaret Show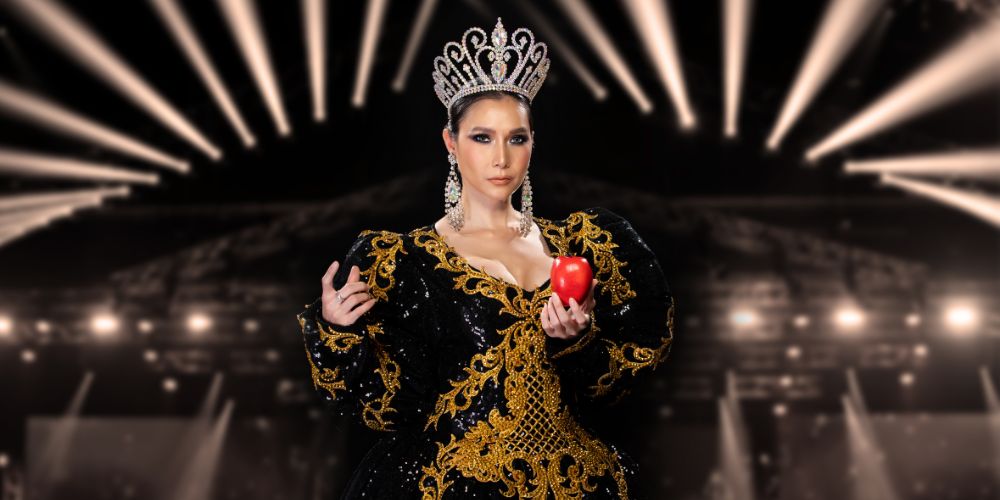 You can not travel to Thailand and not see a ladyboy cabaret show, and Chiang Mai offers some of the best in the country. Many people are often surprised just how good the shows are. They are fun and entertaining and a great way to spend the night.
In England, ladyboy cabaret shows have become a huge draw for nights out such as work and hen parties. These, however, have nothing on the Chiang Mai ladyboy cabaret shows, one of the top things to do in Chiang Mai for entertainment. I had an awesome time.
You will have no trouble finding a show, just ask a taxi driver to take you. You may be surprised at the many different people you see attending. From backpackers to businessmen, everybody loves a good night out.
FAQs for What to Do in Chiang Mai
Check out these answers to frequently asked questions about things to do in Chiang Mai.
What is Chiang Mai best known for?
Stunning ancient temples, such as Wat Phra That Doi Suthep, are some of the best things to see in Chiang Mai. The city is also known for its bustling night markets and scenic natural areas in the surrounding mountains.
How many days and nights are needed for Chiang Mai?
To get a good taste of what to do in Chiang Mai, you should plan on at least four days and five nights. That way, you can visit temples, explore night markets, and take in the natural scenery of the nearby mountains.
Is Chiang Mai better than Phuket?
Chiang Mai is an everyday city full of culture and nature, while Phuket is an island paradise. Head to Phuket for white-sand beaches, scuba diving, and boat trips to islands of white cliffs. As it's far from the beach, you won't find any of these in Chiang Mai.
What is the most famous food in Chiang Mai?
There's no doubt that eating local food is one of the best things to do in Chiang Mai. Also popular in nearby Laos, Khao Soi may be Chiang Mai's best-known dish. It's a coconut curry soup with two kinds of noodles and chicken or beef.
Which part of Chiang Mai is best?
The Old City has most of the top things to see in Chiang Mai, including historic buildings, temples, and sections of the old city wall.
Is Chiang Mai a walkable city?
Yes, Chiang Mai is made for walking. Indeed, exploring the city on foot is the best way to take in many of its top attractions, such as the night markets.
Pack Your Bags for Chiang Mai!
Chiang Mai is a city that will keep you entertained for as long as you allow it to. Not for nothing is Thailand one of the top tourist destinations on the planet. How many of the 17 are you going to do? Or if you have already been to Chiang Mai, what else do you think should be on the list? Sound off in the comments below.
Like This Article? Pin It!