There's so much that's synonymous with the carefree ease of summer. Breezy clothes, sun-dappled days, and of course—BBQ season. We take our gatherings outdoors, transitioning from the dining room to our dedicated picnic table. Friends stop by unannounced and are always welcomed with open arms. With the vibes high and our phones on do not disturb (except to take a few pics), there's no better way to kick off the summer than with a dinner party to celebrate. And of course, the perfect place to start is with a few foolproof BBQ appetizers up your sleeve.
When it comes to summertime apps, the goal is to incorporate the fresh flavors of the season into every bite. That means dishes that are heavy on the herbs (green goddess dressing), highlight summer-fresh veg (eggplant dip), and go with the perfect margarita (guacamole!). Prepare your taste buds and dive in.
Featured image by Michelle Nash.
13 BBQ Appetizers Your Summer Dinner Party Needs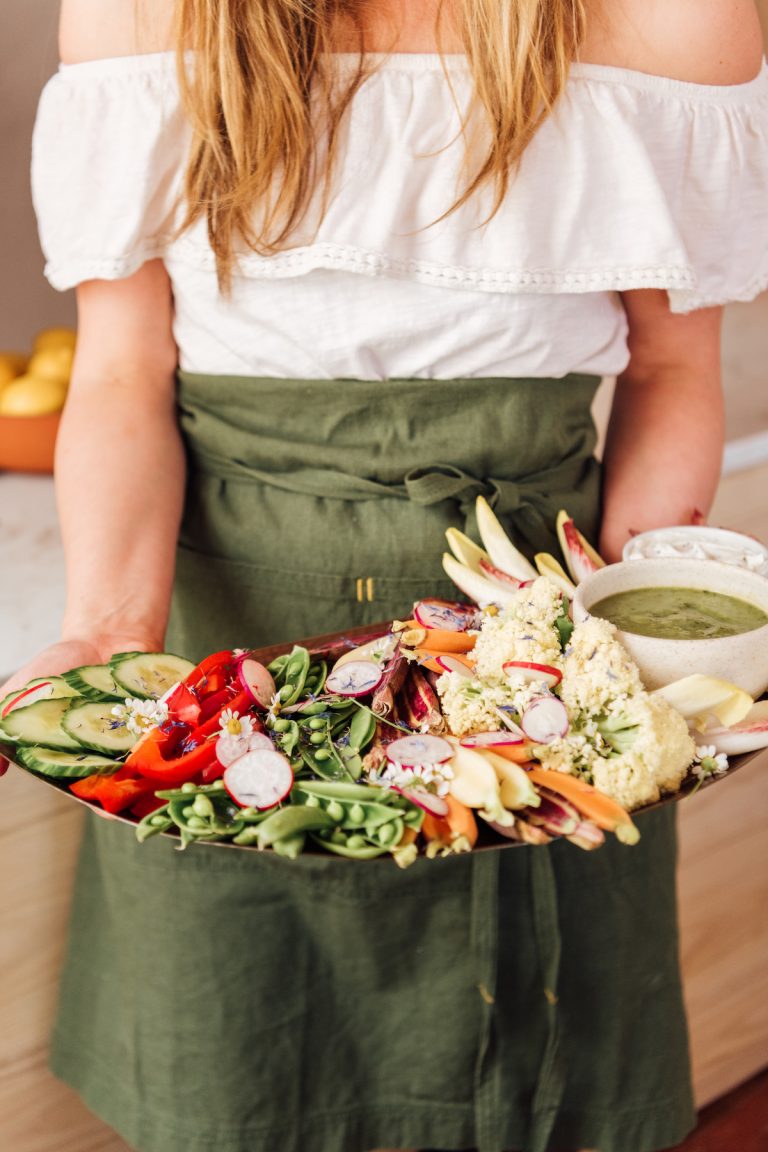 Why We Love It: There's a reason green goddess dressing went viral. To start, it's gorgeous. Thanks to a cup of mixed herbs of your choice, a few tablespoons of chives, and parsley's fresh bite, it's the perfect accompaniment to your favorite crunchy veg. I like arranging a big platter and setting it on the table for everyone to graze as they please. A centerpiece and appetizer all in one? Brilliant.
Hero Ingredient: When fresh summer herbs are involved, I'll always look for a little lemon juice/zest to brighten things up all the more.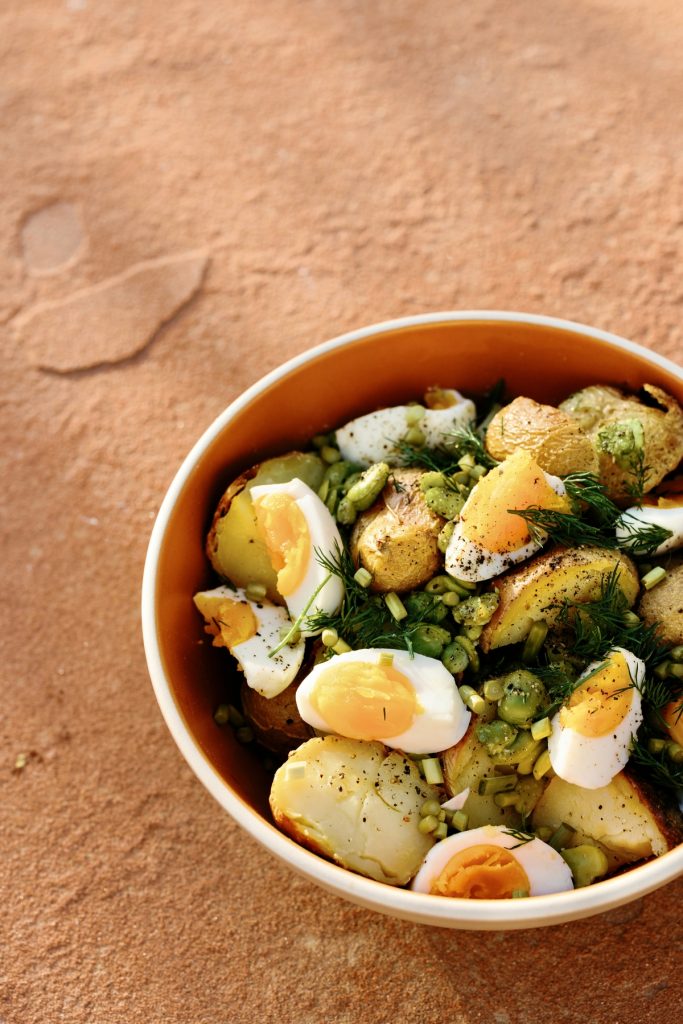 Why We Love It: Nothing says summer quite like potato salad. But friends, this is not the classic gloppy salad your grandmother favored (though we all have a special place in our hearts for her recipe). You toss fork-tender potatoes with an aioli-like dressing composed of eggs, garlic, lemon, and plenty of good olive oil. It's easy and brings a beautiful, organic feel to your table.
Hero Ingredient: There are plenty of standouts to choose from, but I love how the jammy eggs play up the potatoes' creamy texture.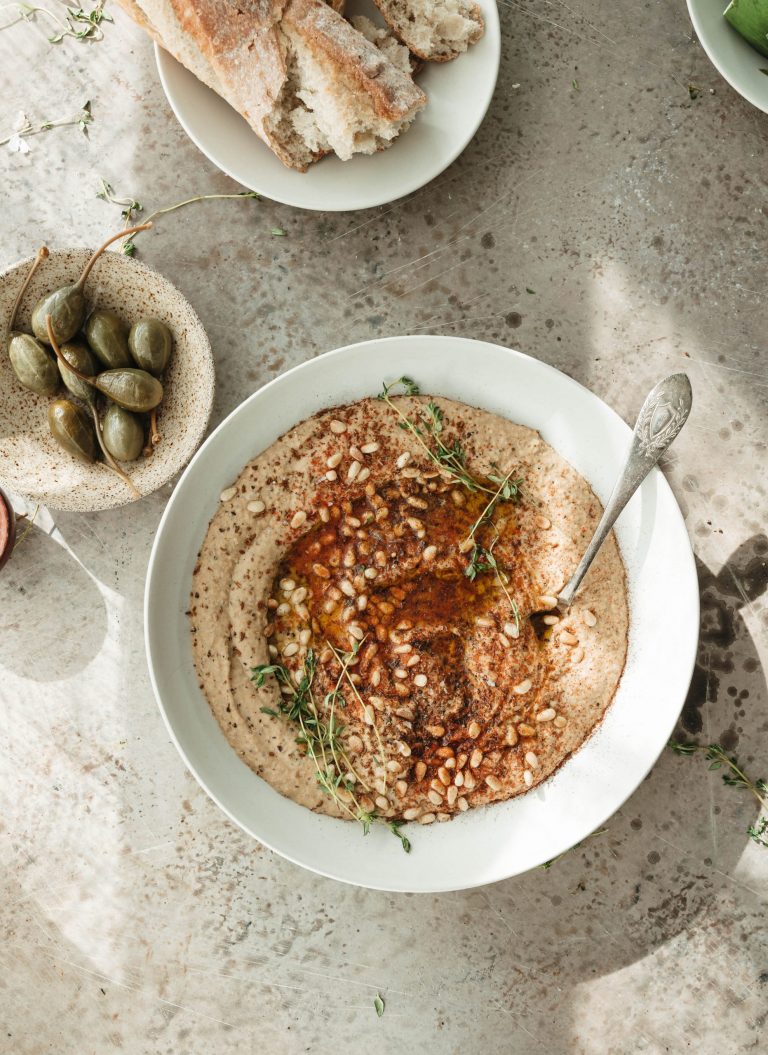 Why We Love It: For me, eggplant is a summertime staple. I love roasting it in the oven, enjoying it in ratatouille, or scooping up big dollops of baba ganoush with toasted pita. This recipe is a close cousin of the third option, taking all the creamy deliciousness of the traditional Levantine appetizer and adding a smoky, spicy edge.
Hero Ingredient: We have smoked paprika and freshly-ground, toasted cumin to thank for this dip's complex and addicting flavor.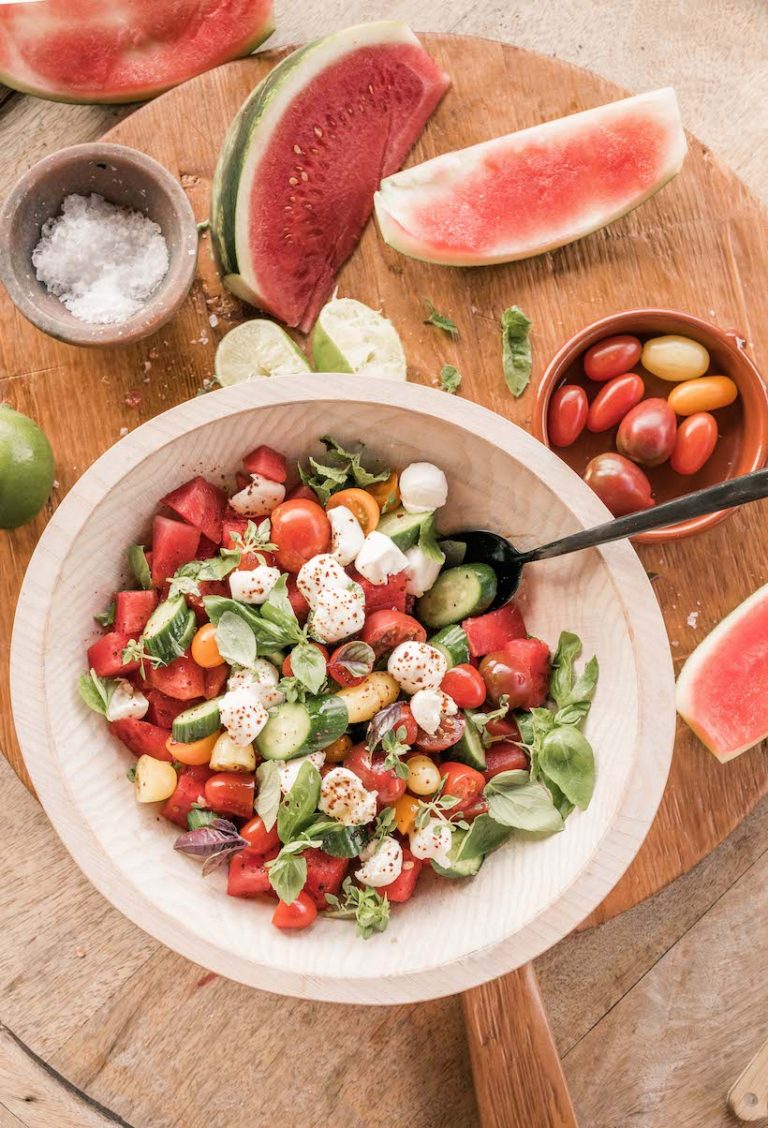 Why We Love It: Of all the many Italian dishes I can't get enough of, Caprese has top billing. This riff on the classic adds watermelon to the mix, playing up the tomatoes' sweetness. The result is a light and refreshing salad that's the perfect amuse-bouche for a burger or steak.
Hero Ingredient: When summer rolls around, you can bet I'm eating my weight in watermelon. This salad is one of my favorite ways to get my fill.
Why We Love It: Artichokes are a favorite among everyone in my family. (So much so, that my sisters and I would beg for them at our birthday dinners—and my parents would happily oblige.) While I've steamed them in the past, grilling your artichokes yields a charred exterior and tender heart. Serve alongside bread for a light dinner or a steak if you're going for a true BBQ appetizer. But the mayo? Non-negotiable.
Hero Ingredient: This recipe comes with such a short ingredients list that I'll have to pick the obvious: artichokes are a summertime delight.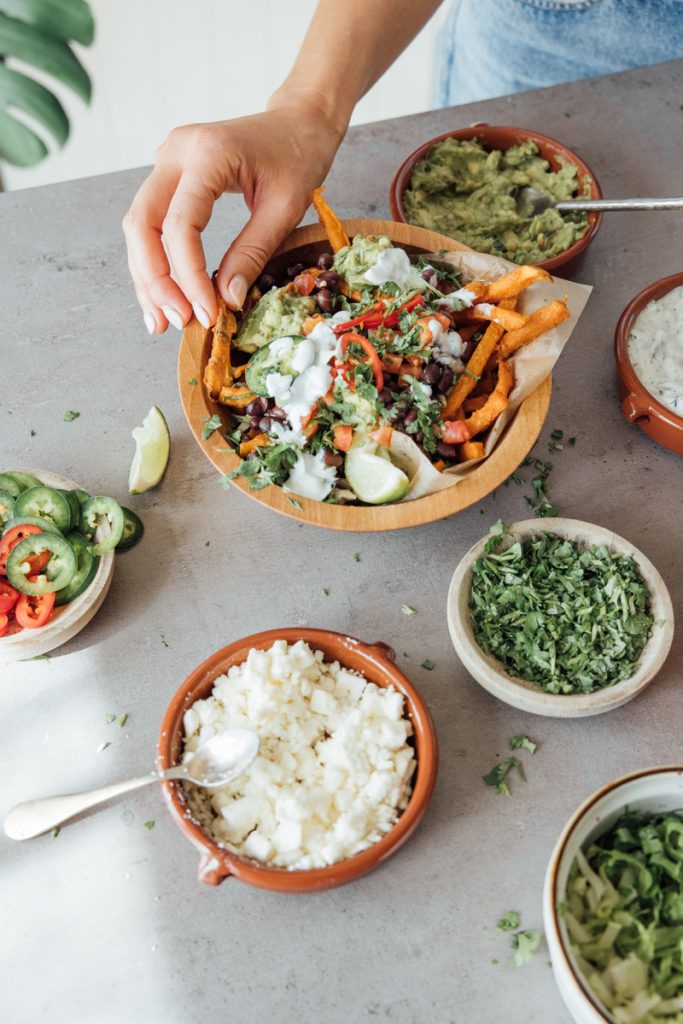 Why We Love It: In the world of BBQ appetizers, fries will always reign supreme. You're welcome to serve the standard thick-cut, gold wedges, but loaded fries are even better. This recipe leans on our favorite frozen sweet potato fries (we used Alexia). Simply prepare them according to the package instructions and top to your heart's delight.
Hero Ingredient: I love a Mediterranean vibe when it comes to loading up my fries. Creamy chickpeas, salty feta, tzatziki for a little tang, and kalamata olives. It's a winning combo where every ingredient is the hero.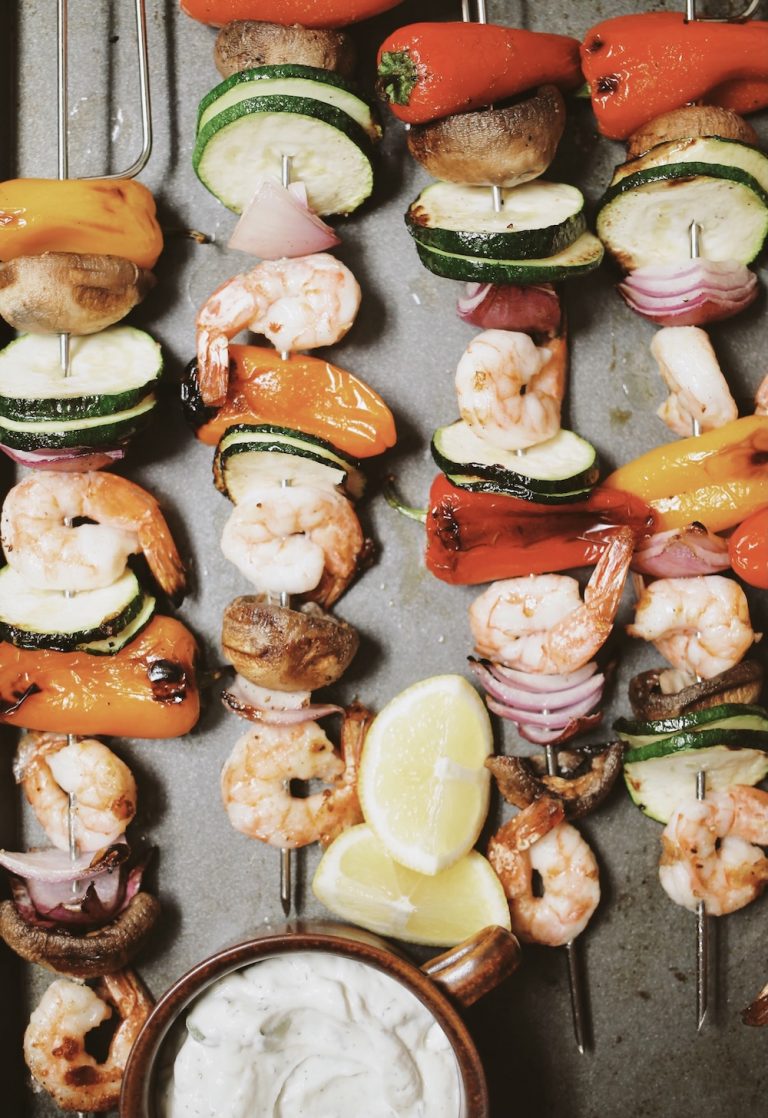 Why We Love It: Could it really be a list of the best BBQ appetizers without skewers? They're one of the easiest summer recipes and can be customized in infinite ways. I love this combo of light, juicy shrimp with colorful and substantial veg. Taste the rainbow, y'all.
Hero Ingredient: Do yourself a favor and serve your skewers with this homemade tzatziki. You're welcome.
Why We Love It: Bruschetta is one of the easiest BBQ appetizers in the game, and it's the one I always turn to when I need to serve something up, stat. Toast up your sourdough (brushed with plenty of EVOO, of course) and toss together your mix of tomatoes, garlic, and herbs. Let the bruschetta sit and top up your slices. Bonus: it's just about the prettiest (edible) thing you'll find on a plate.
Hero Ingredient: With a simple recipe like this, you want to be sure you're using the best farm-fresh tomatoes you can find. They're the focal point of the appetizer, so you want to make sure they shine.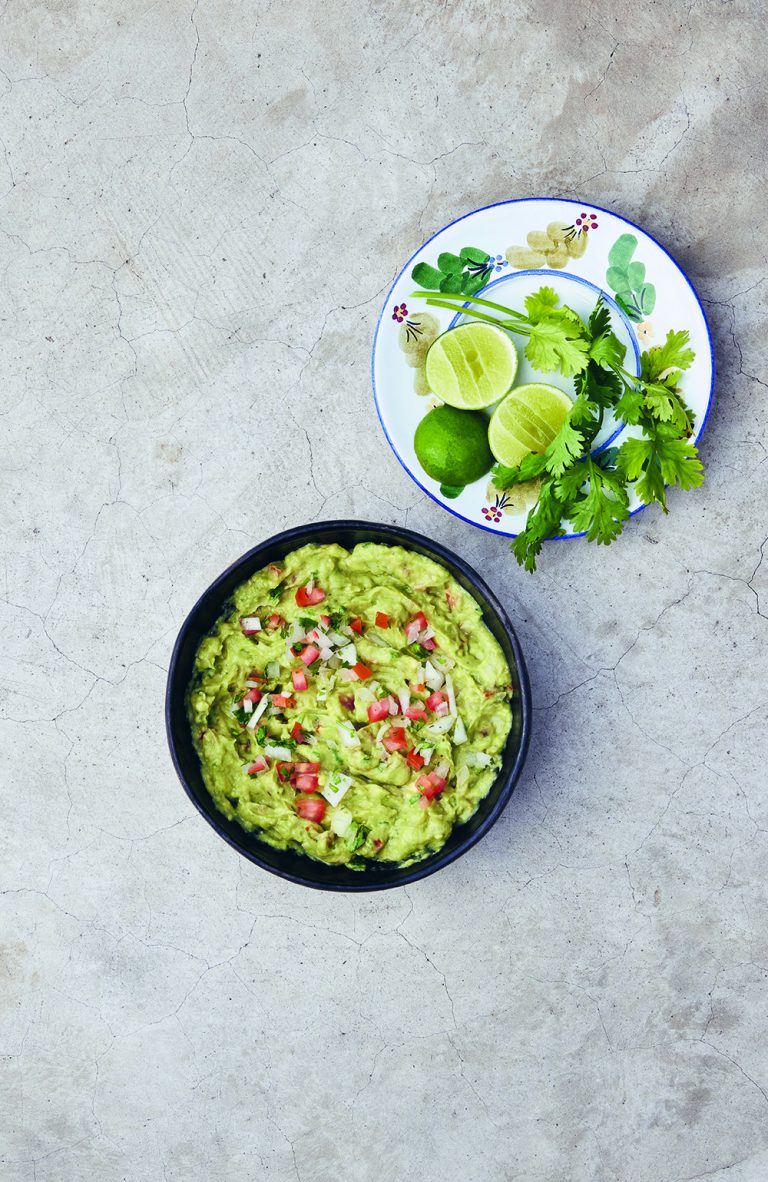 Why We Love It: I know, I know—you already have a go-to guacamole that you've been perfecting for years. But… if there's one recipe to convince you to try something new, it's this one. Personally, I love a guacamole that lets the avocados shine, introducing a little heat with red onion, and in this case, a red chile. Balance it all out with a little zest from two limes, a few sweet tomatoes, and a touch of olive oil. Everyone will be asking you for the secret.
Hero Ingredient: When it comes to guacamole, your avocados should be nothing short of ideal. No brown spots and nothing underripe. We're going for creamy, fruity perfection.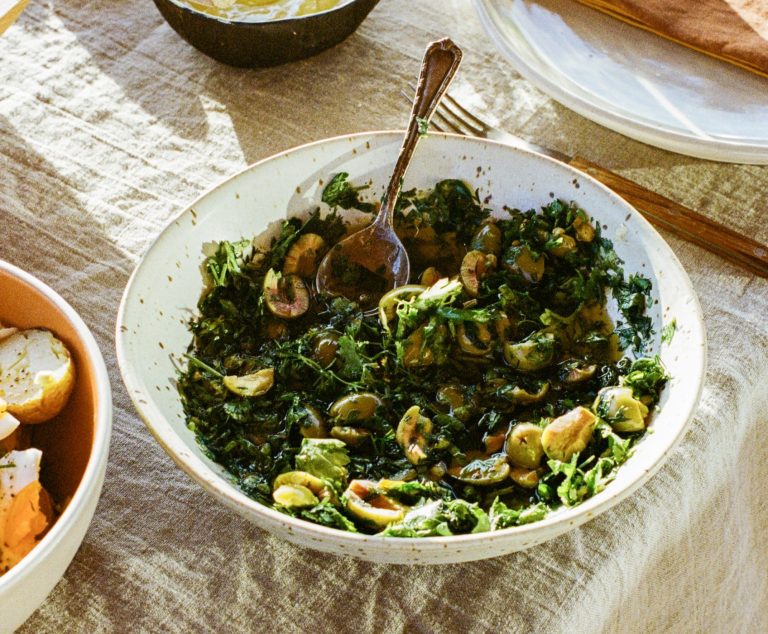 Why We Love It: Alison and Jay Carroll served up this salsa verde at their Joshua Tree home when we visited last month. And to say we were floored by its complex flavor is an understatement. While you might be more familiar with the Mexican salsa verde which features a sweeter, tomatillo base, this Italian spin is more acidic and delivers a delicious punch of flavor. Green olives, a few good glugs of olive oil, and herbs aplenty are all you need to make it your own.
Hero Ingredient: Go for a really fruity olive oil here. It's the perfect pairing for the tangy green olives.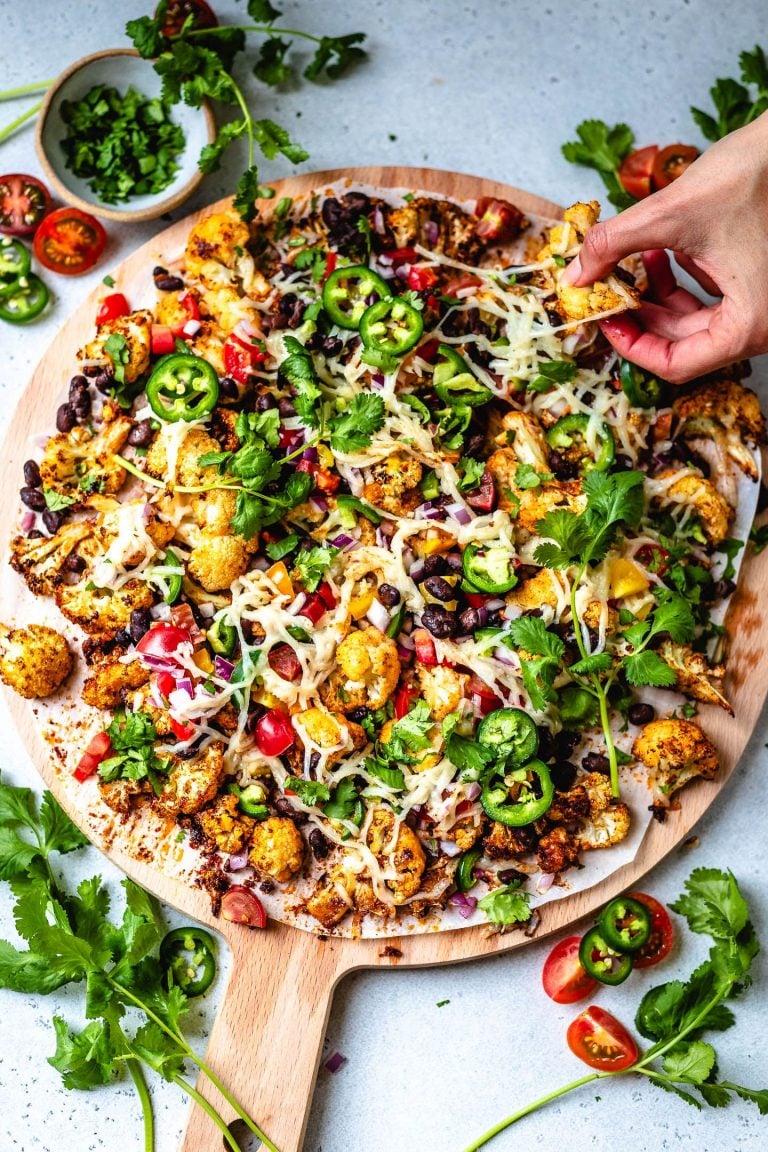 Why We Love It: While nachos are always welcome at any summer gathering, if you're after BBQ appetizers that lean on the lighter side, make these. Your gluten-free friends will rejoice, happy to indulge in this classic summer snack. And though you'd never guess from the heap of (plant-based) cheese on top, vegan guests get to their snacking on, too.
Hero Ingredient: Nutritional yeast introduces a savory, umami element to the cauliflower seasoning—be sure to stock up for all your (dairy-free) cheesy needs.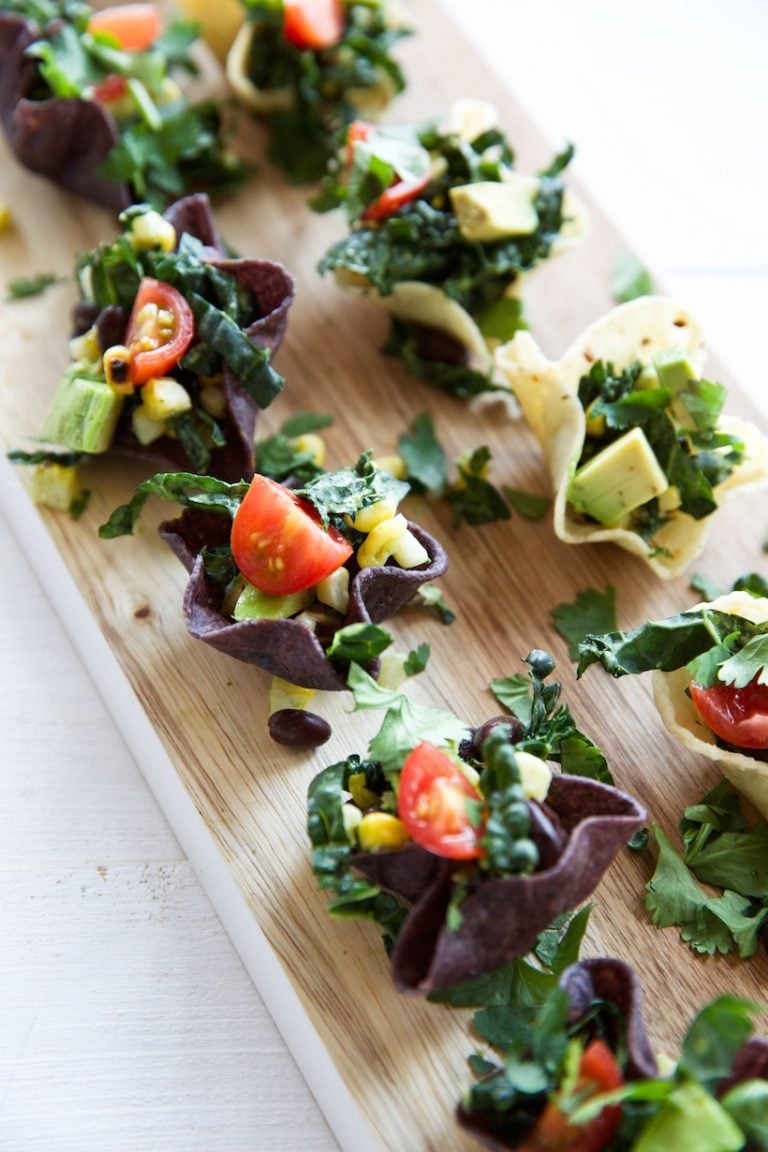 Why We Love It: While we never turn down the opportunity to toss back a few tacos, sometimes it's nice to get all of that good Tex-Mex flavor in a bite-sized snack. Pick up a bag of your favorite chip dippers at the store and fill them to the brim with this simple taco salad. The spicy cilantro vinaigrette is the final touch on these cute little taco bites.
Hero Ingredient: When it's summer and the veg is in season, I will always default to corn.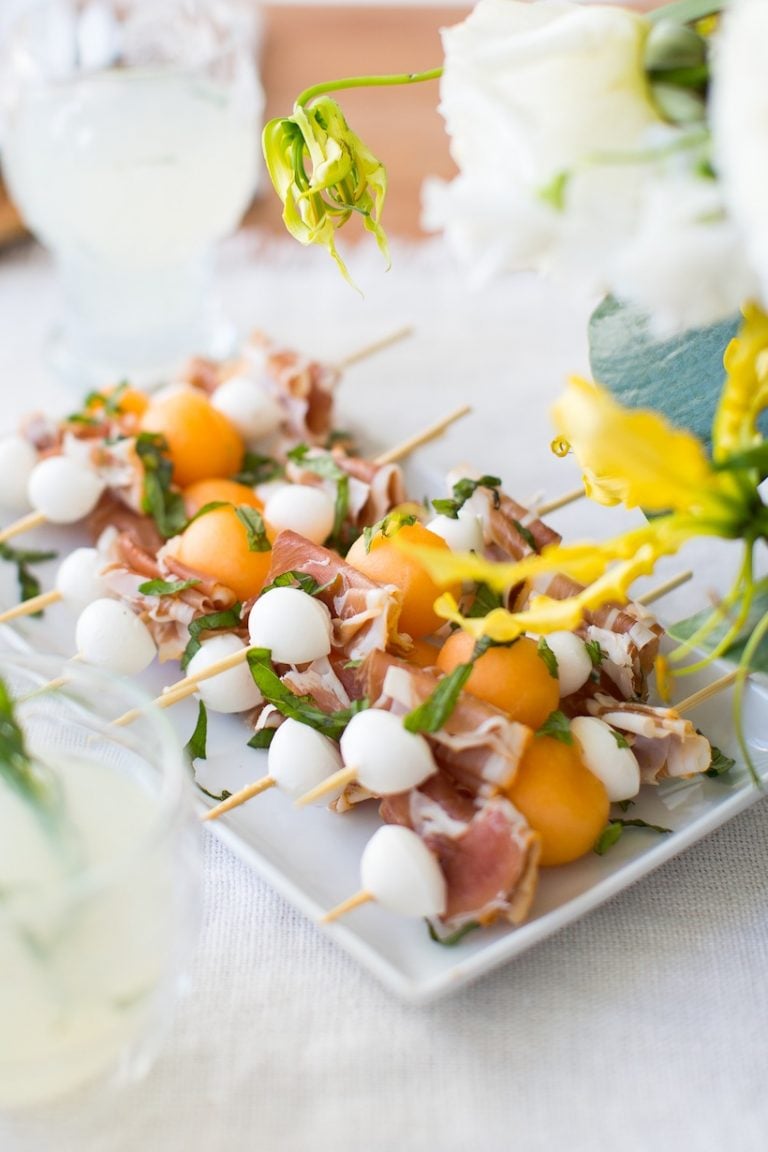 Why We Love It: I could wax poetic about my love of skewers. They're simple, require just a few ingredients, and when someone asks you how they can help, you can put them to work. Think of these skewers as the classic Italian snack of prosciutto-wrapped melon, deconstructed. While I love packing all those flavors into a single bite, getting the salty prosciutto, sweet melon, and creamy bocconcini one by one is an experience to savor.
Hero Ingredient: When I tell you that bocconcini are small mozzarella cheese balls, my pick should be obvious.