SALALAH (Oman),: Defending champions India moved into the semifinals of the men's Junior Asia Cup with a 17-0 win over
Thailand
in their last Pool A match.
India, who are likely to top the four-team Pool A with 10 points from four games after victories over Chinese Taipei, Japan and Thailand and a 1-1 draw against Pakistan, were unstoppable with Angad Bir Singh scoring four goals (13th, 33rd, 47th, 55th min).
They will know about their semifinal opponents later on Monday when Pool B leaders Malaysia are scheduled to play Oman and Pakistan will take on Japan in Pool A.
Pakistan could push India to second spot in Pool A if they beat Japan in their last group match by more than 14 goals.
Besides Angad, the other goal-getters for India late on Sunday night were Yogember Rawat (17th), captain Uttam Singh (24th, 31st), Amandeep Lakra (26th, 29th), Araijeet Singh Hundal (36th), Vishnukant Singh (38th), Bobby Singh Dhami (45th), Sharda Nand Tiwari (46th), Amandeep (47th), Rohit (49th), Sunit Lakra (54th) and Rajinder Singh (56th).
India began the contest with confidence, attacking Thailand with monotonous regularity, but were unable to break through in the early exchanges. Thailand not only soaked up the pressure but also made some forays into the rival territory.
However, the defending champions edged ahead just before the end of the first quarter when Angad (13th) found the back of the net.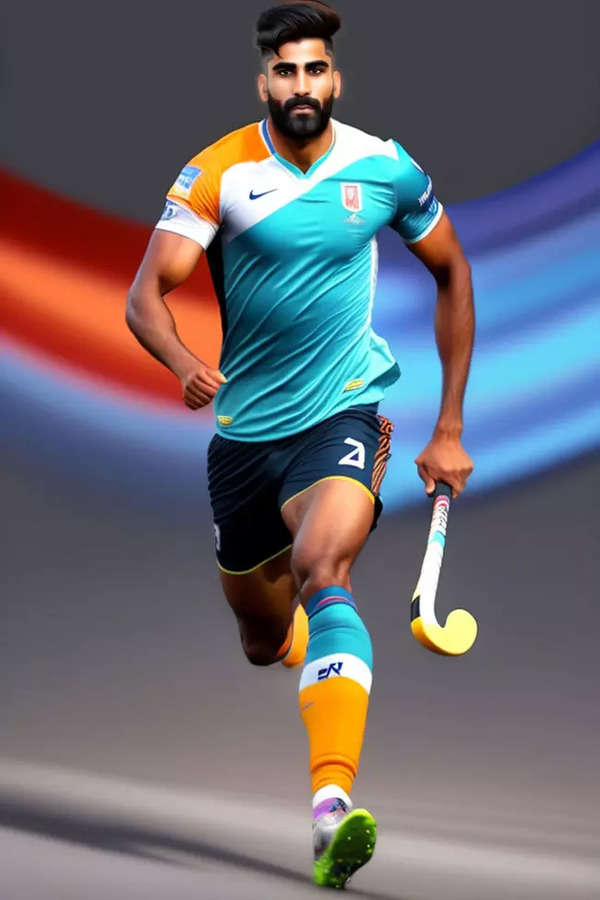 (AI image)
Yogember Rawat doubled the advantage in the 17th minute and before the half ended, captain Uttam (24th) had also got on the score-sheet, scoring from close range.
Uttam (31st) made it 6-0 in the first minute of the third quarter, rifling it into the top corner from the right, and moments later Angad (33rd) too got his second for the night.
India were leading 10-0 before the start of the final quarter.
India continued to attack with full force as Sharda Nand Tiwari (46th), Amandeep (47th) and Angad (47th) struck in quick succession to make it 13-0.