In this post, I'll be walking you through my ideal digital nomad setup.
I've been a digital nomad since the beginning of 2022. I've lived and worked in many countries around the world, including Mexico, Costa Rica, Albania, Montenegro, the UK, and (most recently) Sri Lanka. During this time, I've honed my nomadic workspace to the point where it's perfect for my needs.
Becoming a digital nomad is a total life changer, but it's essential that you have the right portable work setup, and you need a few key items to help ensure you're as comfortable and productive as possible during your working day.
Depending on the type of work you do, you may need to tailor this list a little. But it's a good starting point for all digital nomads.
15 Must-Haves for a Nomadic Workspace
Whether you're a seasoned nomad or just starting your remote work journey, these essential tools and gadgets will help you create your very own personal office wherever you choose to base yourself in the world.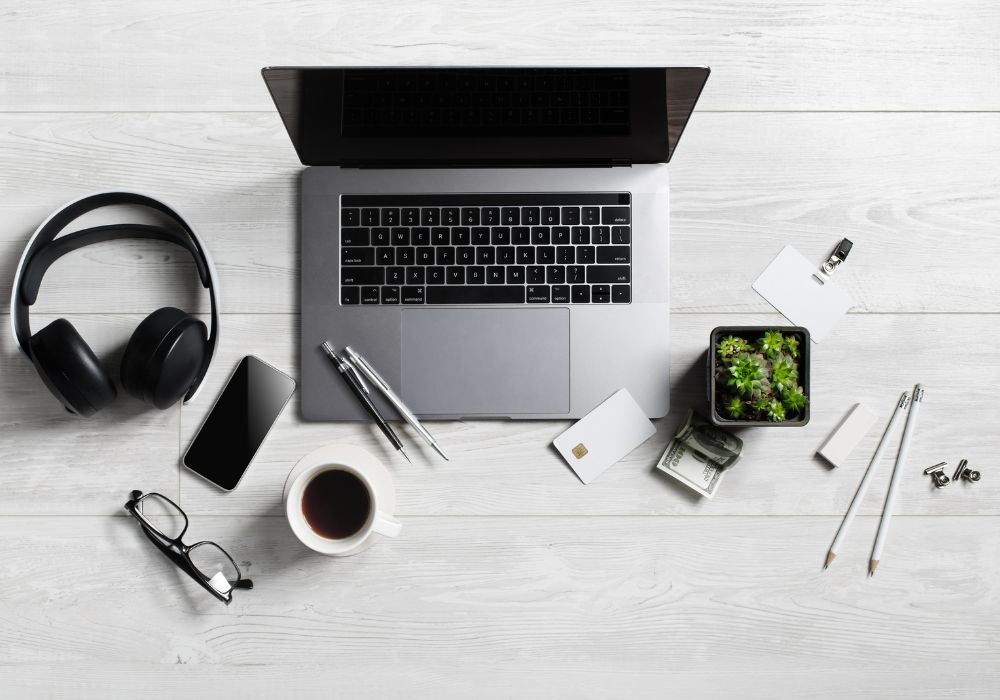 Some of these items are all about productivity, some are about comfort, and others are for security. I use them all on a near-daily basis and recommend them for all digital nomads, whichever field (literally and/or figuratively) you work in.
See also: 17 Pros and Cons of Being a Digital Nomad
1. A Reliable and Powerful Laptop (The Most Essential Item in Every Digital Nomad Setup)
It kind of goes without saying, but if you want to be able to work remotely, you will almost certainly need a laptop to be able to do this. And because it's likely to be the most essential piece of kit to aid your ability to earn money from anywhere in the world, it's worth investing in a good one.
I have a 13-inch MacBook Pro and I couldn't recommend it any higher. They're definitely on the pricier end of the laptop spectrum, but for me, they're totally worth it. As a remote worker, you need your laptop to be fast, reliable, and powerful, and MacBook Pros deliver on all of these counts.
I went with the 13-inch model because it's easy to pack away and transport around. The battery life is also pretty good, and I love how intuitive and easy it makes organizing all of my work and personal stuff. Editing photos and synchronizing everything with my iPhone is also super simple.
If I had to replace my laptop tomorrow, I'd get another one of these without hesitation. They're fantastic pieces of technology and I wholeheartedly recommend them. Click here to buy one now.
2. Foldable Ergonomic Laptop Stand
If you're going to be spending hours working on a laptop, you'll want a foldable ergonomic laptop stand. This raises the screen of your computer so it's closer to eye level and helps prevent neck and back strain, which are common occupational hazards for remote workers.
You might see photos of digital nomads working from a sun lounger, with their laptops (and a cocktail) balanced on their laps. But, trust me, this is not a great way to get work done and is virtually guaranteed to give you a sore back and neck after more than about an hour.
I own one of these stands and take it everywhere with me. Go for a model that's lightweight and compact, but one that's stable and can easily and safely support the weight of your laptop.
It's definitely worth the (relatively small) extra expense to ensure that you stay comfortable and don't hurt yourself while working from your chosen location. Click here for more info.
3. Keyboard and Mouse
If you have a foldable laptop stand (and you should – see above), you'll also want to invest in a portable keyboard and mouse. With this combination, you essentially have a desktop setup, with your screen at eye level, and your keyboard and mouse on the desk in front of you.
If I'm doing less than half an hour's work, I often don't bother getting this all set up. But for longer stints behind the screen, these things really are essential to keep you comfortable and prevent soreness.
Sure, a keyboard and mouse isn't a particularly exciting or fun thing to spend money on. But it's worth it a million times over, and your body will thank you for it, I promise!
If you have a MacBook, Apple's Magic Keyboard and Mouse works a treat. Otherwise (or if you'd rather go with something a little cheaper), this combination will do the job just as well. Click here to learn more.
4. Noise-Canceling Headphones
I love my noise-canceling headphones! They're amazing for flights and train journeys, when your neighbor is doing their seemingly endless DIY, and especially when trying to get work completed in a noisy environment like a cafe or coworking space.
Look for a pair with excellent noise-canceling capabilities. I've been a big fan of Bose headphones for years, and currently own a pair of QuietComfort 45s. I use them almost every day and they form a key part of my digital nomad work setup.
The sound quality is fantastic and they have industry-leading noise cancelation technology. Their over-ear design is also much better for your ears (and more comfortable) than earbud-style headphones, so I think they're definitely worth carrying a slightly bulkier case around for.
Click here to learn more about these fantastic noise-canceling headphones.
5. External Monitor
Whether or not to travel with a portable external monitor comes down to personal preference and the type of work you do. For many people, adding an external monitor to their portable office setup can significantly enhance their productivity by increasing the amount of visible screen space available.
For example, you can read a page on one screen while typing on the other and also have a few different folders open at the same time. This can help with multitasking and can make your workflow much more efficient.
However, other people prefer only using one screen and, for these workers, an external monitor would be an unnecessary extra thing to have to carry around. There's no right answer, it's all about whatever's best for you.
These pieces of tech have become much lighter and more affordable in recent years. I don't currently own one, but have experimented with other people's and can definitely see the benefits. I'm considering investing in one in the near future. For more information, click here.
6. Portable Wi-Fi Router
There are very few things more important to a digital nomad than stable, reliable internet. In many parts of the world, finding such a connection can be a challenge, which is why having a portable WiFi router is a very good idea.
Some of these come with an inbuilt SIM card that works in most countries (check the coverage before buying one of these). Others require you to buy a local SIM card wherever you are, which you insert into the device to access mobile 4G internet via WiFi.
The main advantage of using one of these over simply tethering from your phone's mobile internet is that you can connect multiple devices simultaneously. For example, if you're traveling as a couple, you only need one portable WiFi router between you. Click here to learn more about portable WiFi routers.
7. Local Sim Card or eSIM
International roaming charges can be extortionate. If I'm based in a country for more than a couple of weeks, I usually pick up a local SIM card or, even better, an eSIM so that I always have mobile internet to hand.
These tend to be very affordable in most places. For example, in Sri Lanka, I bought an eSIM from Dialog with 50 GB of mobile data, (more than I could ever possibly hope to need), each month for less than $10 USD.
I don't normally bother with packages that include international phone calls. These tend to cost more, and you can normally just use WiFi calling, Zoom, or WhatsApp to speak to anyone that you need to.
If you have a portable WiFi router that takes physical SIM cards, all you need to do is insert your local SIM card, and away you go. Alternatively, put the local SIM card into your phone or, if your phone is eSIM compatible, activate the eSIM and then you can use your phone as a mobile hotspot.
8. VPN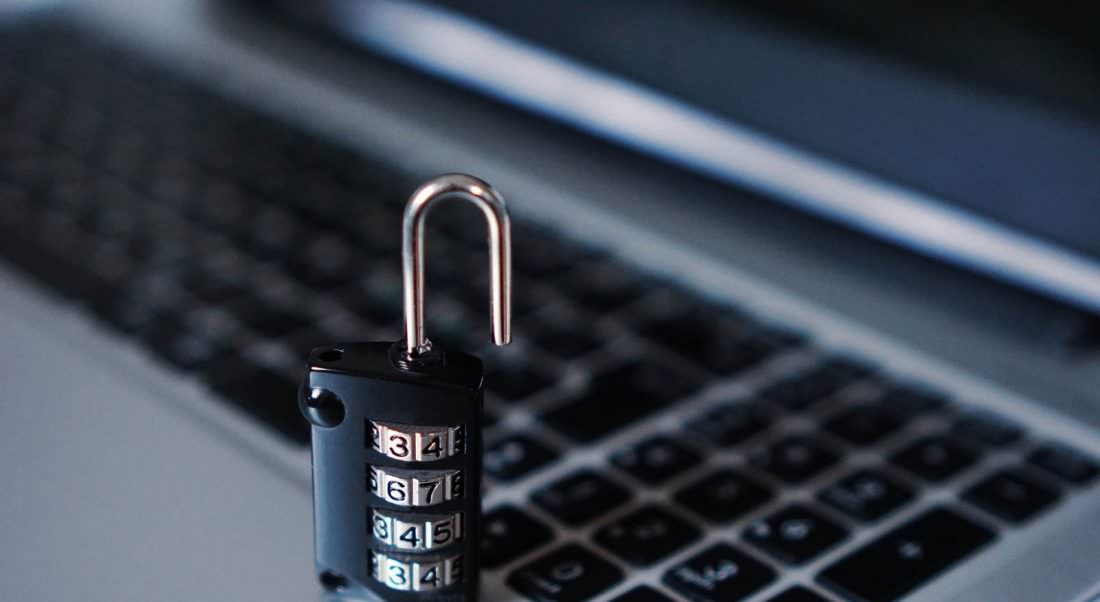 Cyber security is an ever-evolving field, and it's important to take steps to protect yourself from cyber fraud and the theft of your personal information. That's why you should always use a VPN whenever you connect to public WiFi networks and any other internet sources that aren't secure.
VPNs encrypt the data you send and receive online, keeping any sensitive information and data safe from hackers and other cybercriminals. They also allow you to access content that might be blocked or censored in certain countries (e.g. free media in China).
With a reliable VPN, you can keep your online activity and data safe and secure no matter where you are in the world. This is particularly important for digital nomads, who run their businesses online. It also gives you extra peace of mind when managing your finances online.
I use NordVPN and have it installed on both my phone and my laptop. It's great and I definitely recommend it. For more information, click here.
9. Universal Power Adapter
Another small but crucial component of your digital nomad office setup is a universal power adapter. This ensures that you can charge your devices and connect to mains electricity wherever you are in the world.
I have this one and take it everywhere with me. It's lightweight, compact, and has 4 USB-A ports and 1 USB-C port, as well as a multi-input socket that accepts most plug types (U.S., European, UK, Australian, etc.). This means that you can charge up to 6 devices at once from one outlet.
You can even use them at home. I'm currently in the UK (where I'm originally from) visiting friends and family, and my universal power adapter is just as useful to me here as it is when I'm abroad.
It's very affordable and an essential piece of kit for all travelers and remote workers. Click here to buy one now.
10. Portable External Hard Drive
One thing that everybody should include in their remote office setup is a portable external hard drive.
Imagine you're happily working away from some tropical paradise and, all of a sudden, your laptop dies. You need to take it to be repaired and, in the process, all of its data is erased. This happened to me when I was staying in Mirissa, in southern Sri Lanka, and trust me when I say it was a bad week…
Happily, if you have a hard drive containing a recent backup of your computer, your files are all safe and you shouldn't lose too much. Ideally, you won't lose anything at all.
I have the LaCie Rugged Mini 2TB and it's great. It's sturdy, with a rubber outer layer that makes it drop, shock, dust, and water-resistant, so you can rest easy knowing that your files are all safe and secure. Click here to learn more about this super hard drive.
Top tip: buy two of these and store a backup of your computer on each one. Take one with you traveling and leave one at home (with a relative or close friend).
That way, if the worst comes to the worst and you lose everything you took away with you, at least you have a semi-recent backup of your computer waiting for you at home. A small consolation, I know, but definitely better than losing everything forever!
11. Ergonomic Mousemat
It might sound like a tiny thing, but having an ergonomic mousemat – basically, one with a cushion pad for you to rest your wrist on – can work wonders for preventing repetitive strain injuries.
They also allow you to use your mouse on any surface, and they come in a huge range of different shapes, styles, and colors.
I have one of these in my digital nomad office setup and highly recommend that you get one too. Click here to buy one now.
12. USB Hub
Many modern laptops come with an annoying lack of USB ports. And some – I'm looking at you, Apple – don't have any regular (USB-A) ports at all.
An easy way to fix this issue is to buy a USB hub to connect to your laptop. There are various options to pick from, and you should check which models will fit your laptop before making a purchase.
But, essentially, they expand the number of USB ports that your laptop has. Some, like this one, also give you a range of different ports, such as USB-A, USB-C, SD, and Micro SD (for camera memory cards).
Again, it's not exactly a luxury purchase. But it will significantly improve the functionality of your laptop and is a handy addition to any remote office setup. Click here to learn more.
13. Travel-Friendly Desk Lamp
A compact, USB-powered desk lamp is an excellent thing to have when working in dimly lit environments, or for late-night work sessions.
Choose one with a flexible neck, allowing you to position the light exactly where you need it most. Many of the better models have different brightness settings as well as special LED technology that imitates sunlight and can help reduce eyestrain.
As well as enhancing your digital nomad workspace, these lamps are also great for cooking, camping, sitting outside at night, and reading in bed, so there are multiple uses available from one modest purchase.
I've got one of these at home but actually forgot to take it with me when I last went traveling – I really missed it! For more information and to purchase one, click here.
14. Notebook or Planner
In a world dominated by digital devices, the suggestion to carry around a physical notebook or planner might seem counterintuitive. However, there is something uniquely satisfying and effective about putting pen to paper, and I'm a big fan of writing certain things down.
True, I do virtually all of my work on my laptop. But I always make room for a physical notepad in my nomad working space. I find them especially helpful for organizing my tasks and priorities. Screen-based to-do lists just don't do it for me, I love the feeling of physically ticking things off a list.
You don't need me to tell you that there are tens of thousands of different notebooks out there, and it doesn't really matter which one you buy.
I'm a big fan of Moleskine notebooks as I love their slim design, durable hardcover finish, elasticated closing band, and inner storage pockets. Click here to buy one now.
15. Portable Bluetooth Speaker
This one kind of depends on where you'll be working. Personally, when I'm working from an Airbnb or apartment, I love to have a little bit of quiet music on in the background. And it's always nicer to have music playing from a speaker rather than wearing headphones all the time, right?
I have the Bang & Olufsen Beosound A1 and, for a portable Bluetooth speaker, the audio quality it produces is phenomenal. I prefer working alone, and my ideal nomadic workspace is a quiet room with one of these planted on the desk close by.
In fact, I've got mine sitting here next to me right now. Click here to buy yours.
Digital Nomad Setup: Things to Consider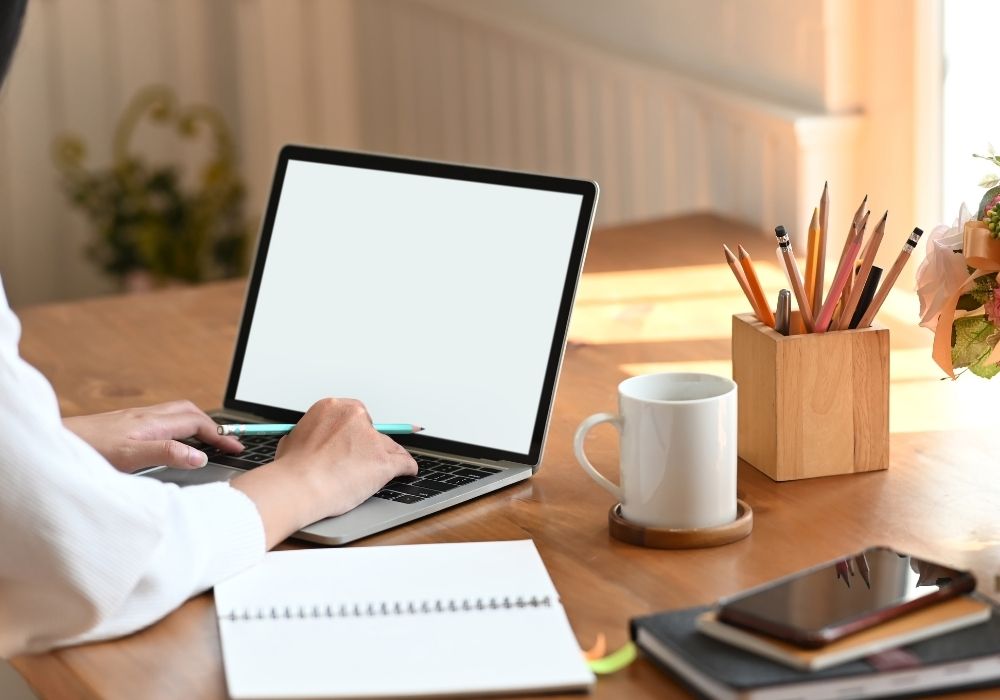 As a digital nomad, it's crucial that your remote office setup supports the need to maximize your productivity and comfort. Here are a few key factors to consider when setting up your digital nomad workspace:
Portability: Since you need to be able to pack up and take your office around with you, opt for compact, lightweight equipment. Ideally, everything you need for work should fit into one medium-sized backpack and be comfortable to carry.
Ergonomics: Working long hours sitting in uncomfortable positions can do horrible things to your back, neck, shoulders, and legs, and can cause various health issues. It's important to invest in ergonomic equipment like an adjustable laptop stand, an external mouse and keyboard, and an ergonomic mouse mat.
Noise management: Coworking spaces, cafes, and other nomadic workplaces can often be quite noisy and distracting. I strongly recommend investing in a good pair of noise-canceling headphones to block out ambient sounds and create a focused work atmosphere.
Backup and security: Ensure you have a solid backup system in place for your important files and documents. Consider using cloud storage services and regularly backing up your data to external hard drives or online backup solutions for added protection. Do it now – don't leave it until it's too late!
Organization: Staying organized is critical, especially if you're on the move a lot. Personally, I like writing to-do lists down in my physical notebook and setting reminders on my phone calendar for the most pressing items. Some people prefer digital tools like project management software and note-taking apps. Figure out whatever works best for you.
Adaptability: One of my favorite things about the nomadic lifestyle is that you can be flexible and try out various different work environments. Experiment with different work setups, such as co-working spaces, cafes, or outdoor locations, to find what's most effective for you. Everyone's different after all!
In Closing
The world is filled with amazing places to explore, and becoming a digital nomad is one of the best ways to travel as much as you want in a way that's financially sustainable.
However, in order to work efficiently and comfortably from wherever you choose to make your temporary base, it's important that your remote work office contains a few essential items.
Everyone's ideal digital nomad setup will be slightly different, and you'll want to customize yours a bit depending on the type of work you do and your personal preferences. But this list should provide you with a good starting point – I hope it's been helpful.