Miami Heat shooting guard Tyler Herro is once again watching from the sidelines during Game 2 of the NBA Finals against Denver. This comes as Herro is still recovering from a broken right hand.
Herro sustained the injury in Game 1 of the Heat's first-round series against Milwaukee and has been out since. However, there is still optimism within the Heat organization that Herro will be able to return at some point during the finals.
Speaking ahead of Game 2, Heat coach Erik Spoelstra said that Miami is very encouraged by Tyler Herro's recovery progress. He added that the Heat will continue to be cautious with Herro and will reevaluate him after they head back to Miami for Game 3:
"He is progressing. We're really encouraged by the progress," Spoelstra said.
"He started doing contact work as soon as we got to Denver. We have to maintain perspective. We want to be responsible about this. We're all excited and encouraged by his progress, but we'll get back to Miami."
Spoelstra continued:
"All we're doing is sticking to the process, trying to stack positive days, also understanding this is not trying to return to a game in December. This is the finals. So, there is a little bit of context to this."
Tyler Herro also spoke about his desire to return ahead of the finals. However, Herro said that he would take things day by day:
"I'm going to be working out every day, twice, two or three times a day, from here until the day I hopefully come back," Herro said.
"So I'm just going to continue to work hard and see how my body responds day by day and I'm trying to come back as soon as possible."
Herro averaged 20.1 points, 5.4 rebounds, 4.2 assists, 0.8 steals and 3.0 3-pointers per game on 43.9% shooting over 67 regular season games. He was Miami's third-leading scorer.
Michael Malone on Tyler Herro possibly returning in the NBA Finals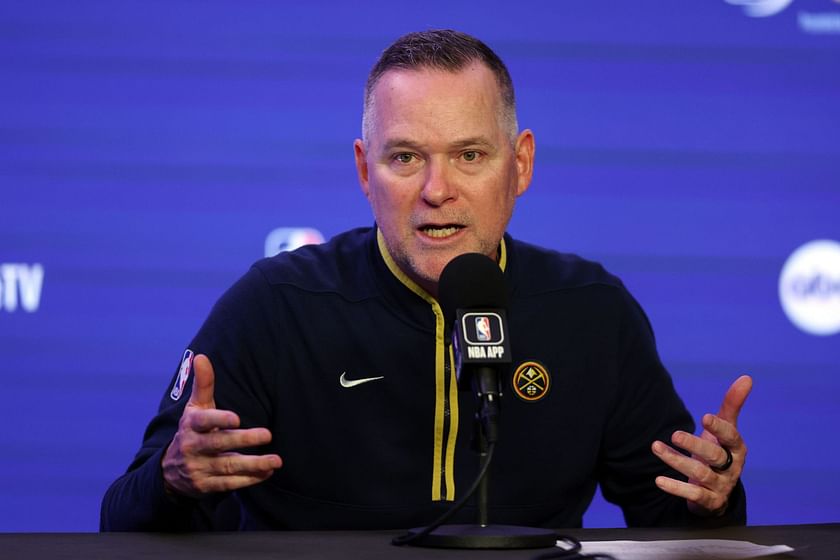 Denver Nuggets coach Michael Malone was also asked about Tyler Herro possibly returning in the NBA Finals, ahead of Game 2. Malone said that his team is expecting Herro to return at some point during the series. He added that the Nuggets are prepared to deal with Herro's eventual return:
"We've talked about knowing he's going to come back at some point in this series," Malone said.
"Hasn't played since Game 1 of that Milwaukee series. He's been out for a while. We know what kind of talent he is. His ability to play off the bounce, create for himself, create for his teammates and obviously shoot the three ball."
"If and when he becomes available, our guys will be ready, from a personnel standpoint and a game-plan standpoint."
Heat fans remain hopeful that they will get to see Herro participate in the finals.