Welcome to the world of luxury house sitting. Can you envision yourself lazing by a pool in a Costa Rican villa? Or spending a month in a penthouse overlooking Chicago? How about looking after a few dogs in a Spanish vineyard? All of this is possible without paying a dime for accommodation, find out more about housesitting beautiful homes in this article
Luxury house sitters and pet sitters are in demand around the world. They get paid for their service in free gorgeous accommodations (and sometimes in cash in addition!), to look after luxurious properties.
I've had my fair share of house sitting experiences and have yet to find a better job. From spending a month and a half pet-sitting a Frenchie in Tokyo to occupying a week looking after a couple of mischievous cats in London, house sitting is one of the best (and cheapest) ways to see the world.
But what are the duties of a luxury house sitter? How do you become one? And what's the best way to find and secure luxury house sitting gigs? To find out, continue reading my guide on how to become a luxury house sitter.
What Does a House Sitter Do?
Firstly, you may be wondering what a house sitter does. Simply put, house sitters look after someone's home while they're away.
The duties of a house sitter can include tasks such as watering the indoor plants, keeping things clean and well-maintained, and possibly looking after the garden.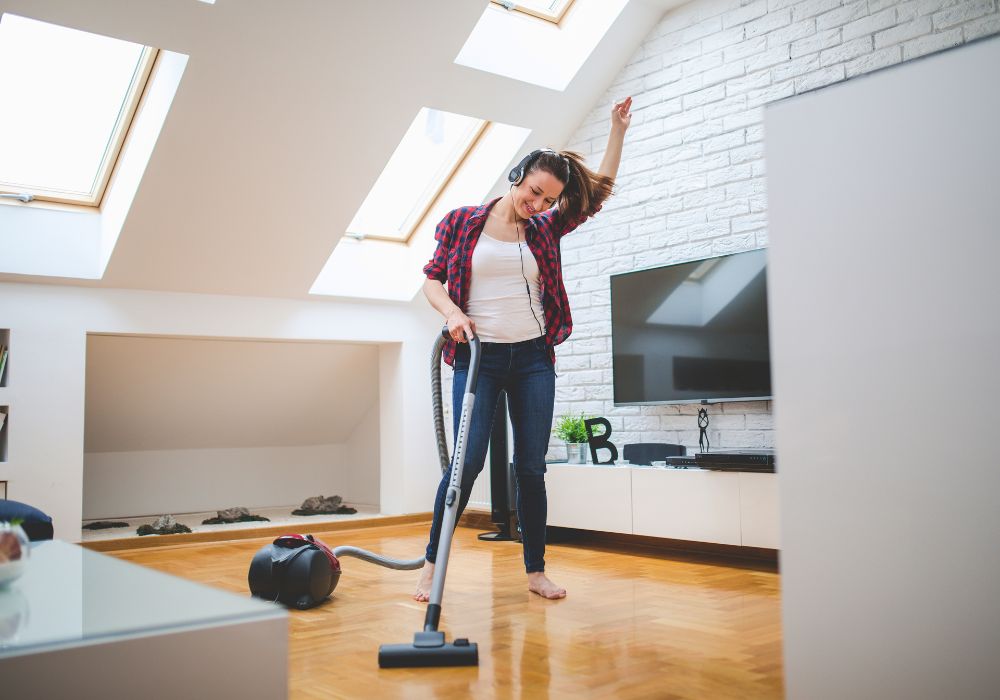 Often, (but not always), house sitting also involves looking after the homeowner's pets. I love spending quality time with animals and this was the greatest allure for me when I first started out as a house sitter.
Overall, as a luxury house sitter, you'll be expected to look after someone's fabulous home while they're away, providing them with the comfort that everything is well-looked after and secure.
Requirements to Become a Luxury House Sitter
You may be wondering what qualities or experiences you need in order to find such luxury house sitting jobs. While the requirements vary per homeowner, there are some general characteristics that most people search for when looking for a sitter for their home.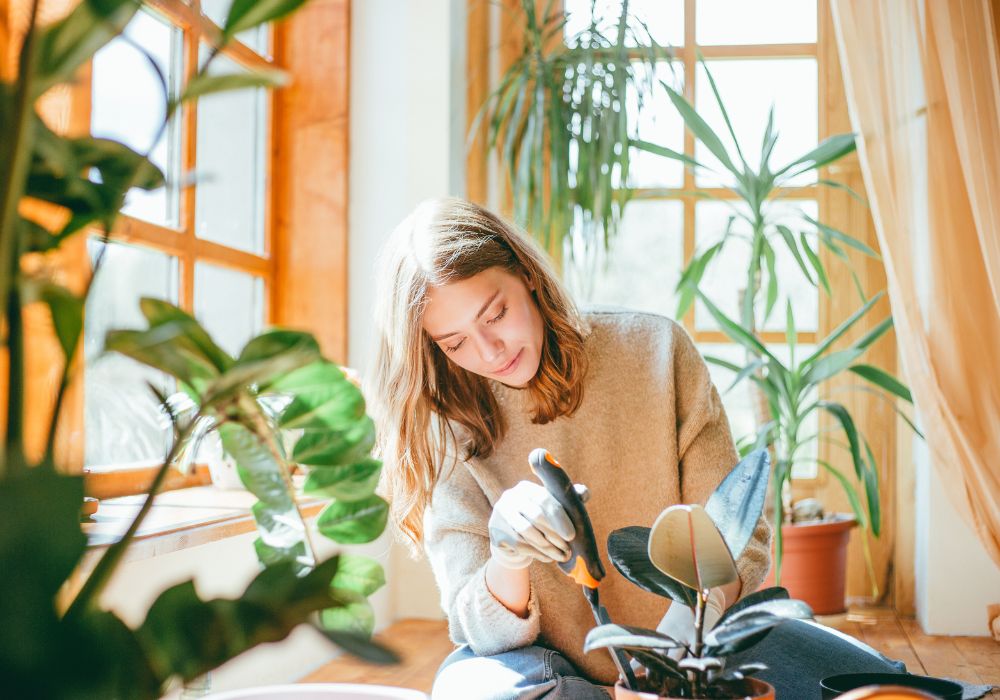 Responsible: The number one thing homeowners are looking for is someone responsible. This makes sense; if they're leaving their luxurious home in the hands of a stranger, they need to know that the house sitter is dependable and reliable.
Flexible: Homeowner requests, emergencies, and changes in travel plans can occur at the drop of a hat, so house sitters have to be flexible. I frequently have experiences where homeowners have to return home early, or late, so I've learned to be flexible with my travel plans when making any commitments.
Problem-Solver: If situations arise in the house, such as plumbing problems, dishwasher issues, or WiFi connectivity trouble, problem-solving skills are essential. While it is best to inform the homeowners of bigger problems, it's important to remember that they're (likely) on vacation and don't want to worry too much about house maintenance.
Good Communicator: Frequently updating homeowners provides them with the comforting knowledge that their home is in good hands. This is especially true for pet owners. I know from experience that owners love receiving daily photos and updates on how their furry companions are doing and appreciate relaxed reporting on how things are going.
As you can see, there's no need to get a house sitting certification or to take any courses to start sitting. House sitting has a low barrier for entry; you just have to show homeowners that you're reliable and responsible, and they'll be happy to host you.
There are, however, some additional requirements if you're also pet sitting:
Experience with Pet Care: Experience feeding, walking, grooming, and playing with pets is essential for pet sitting.
Affection for Animals: Pets are family to homeowners, so they need to know that their pets are well-loved when they're not there to look after them. Demonstrating a clear affection for animals is vital for pet sitting.
(Optional) Pet First Aid Course: While this isn't a requirement, having a pet first aid certification can increase your credibility and dependability, which can improve your odds of securing a luxury pet sitting gig.
This was definitely the case for me. I didn't have a pet first aid certification for the first two years of house sitting, but after taking a course, it was much easier for me to find opportunities.
5 Ways to Find Luxury Housesitting Jobs
Now that we've gone over the requirements of becoming a professional house sitter, you may be wondering how to find luxury house sitting jobs.
Thankfully, there are a plethora of websites, companies, and approaches to finding these chances. Each option comes with its own advantages and disadvantages, so, I recommend signing up for more than one website to increase your exposure to house sitting opportunities.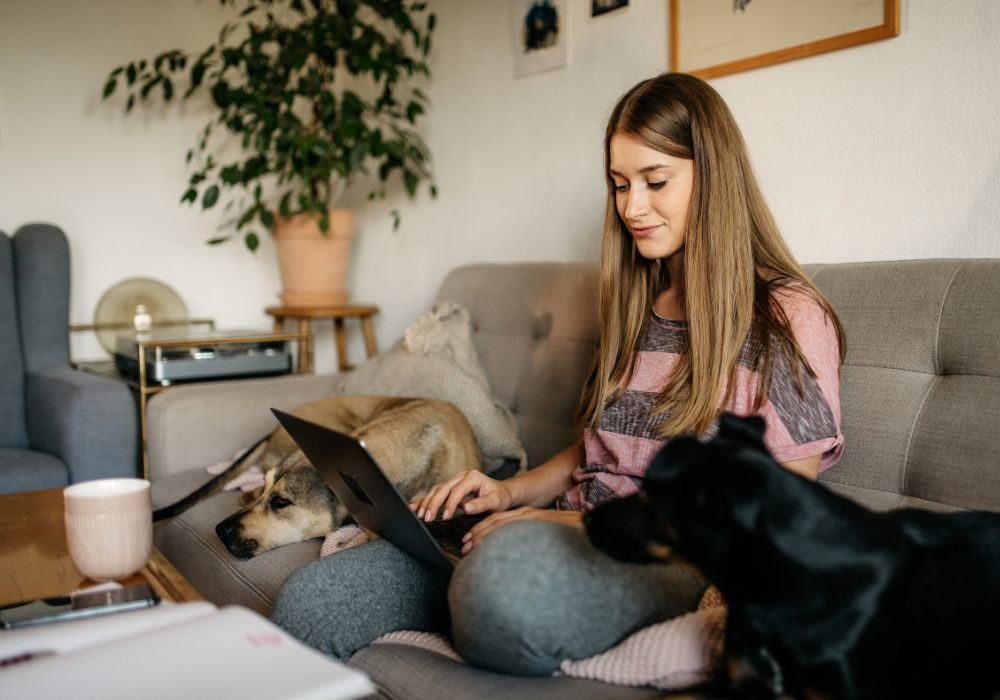 Without further ado, here are the top five ways to find luxury house sitting jobs:
1. Trusted Housesitters
Trusted Housesitters is without a doubt the biggest house sitting platform on the internet, filled with a plethora of both luxury and non-luxury house sitting opportunities.
TrustedHousesitters offers a lot of perks, including a 24/7 vet hotline, a user-friendly interface, a helpful membership team, and trustworthy identification checks. However, the sign-up fee is a bit more expensive than others on this list.
In order to access and use Trusted Housesitters, you have to pay $129 per year. Furthermore, the vast majority of house sitting gigs on the website are unpaid. Goats On The Road readers receive 20% off the yearly fee – click here for details and discount.
Despite the cost, Trusted Housesitters is huge and offers an abundance of mansion sitter jobs, places with pools, and sits in exotic destinations. It has the most jobs available of any on this list and is a great way for beginner luxury house sitters to find a fit for them.
I've used TrustedHousesitters for years, and have succeeded in getting excellent house sitting gigs in Tokyo, Kobe, London, Brussels, Edinburgh, and more. Overall, Trusted Housesitters is one of the best ways to find luxury pet sitting opportunities. Click here to find out more and apply.
2. Nomador
Another great international house sitting platform is Nomador. With an easy-to-use website filled with luxury house sitting opportunities, Nomador is one of the best ways to get started as a house sitter.
However, like Trusted Housesitters, most of the jobs are unpaid and you have to pay for a membership, with the cheapest option costing $85 per year.
Unlike TrustedHousesitters, you can sign up for a quarterly membership instead of an annual membership which can help you save money if you're not planning to house sit year-round.
3. House Sitters America
If you're exclusively looking for luxury house sitting jobs in the US, then I recommend checking out House Sitters America.
While you still have to pay for a membership, it only costs $49 per year and you're permitted to charge homeowners for your service (you set the fee!). Overall, House Sitters America is a great way to find paid, luxury house sitting opportunities in the states.
4. Luxury House Sitting
Looking for a website dedicated to house sitting mansions and other luxurious properties? If so, you have to head to this website.
With a cheaper membership fee (costing $25 per year) and a focus on house sitting the most stunning properties, Luxury House Sitting is one of the best websites to find luxury homes to house sit for. The listings can tend to be quite thin, so keep in mind that it can be hard to find available work.
5. House Carers
Last but not least, House Carers is one of the longest-running house sitting platforms on the internet. It offers international luxury and non-luxury house sitting gigs and is a great way to get started.
House Carers offers one of the cheaper membership fees at just $50 per year. However, most house sitting opportunities are unpaid and the number of jobs listed can be limited, especially compared to more popular websites like Trusted Housesitters.
How to Become a Luxury House Sitter
Now that we've gone over the best house sitting websites, let's get into how to become a luxury house sitter.
I've used the following five steps to secure most of my pet sitting jobs around the world, including gigs in Canada, Japan, the UK, and Belgium, and I'm confident that following these tips will help you secure your first luxury house sitting job too.
1. Join One (or Many) House Sitting Websites
In order to find opportunities for house sitting luxury homes, you have to join one or more house sitting websites.
I've listed the best websites above (Trusted Housesitters, Nomador, House Sitters America, Luxury House Sitting, and House Carers), but some alternatives include MindMyHouse, House Sitters Canada, and Rover. I recommend signing up for more than one website to widen your pool of possible job opportunities.
When I first started out as a house sitter, I exclusively used TrustedHousesitters. Since it's the largest house sitting platform available, it was quite easy to find work.
However, since we're focused on more competitive luxury house sitting gigs, it's better to use several websites, (so long as you have the budget to pay for multiple membership fees).
Alternatively, you can try Googling "luxury house sitter jobs near me," and see what pops up. I was able to find a paid house sitting job in Vancouver by doing this before, so it's worth a shot!
2. Create Your Profile
Next, it's time to create a killer profile on your one (or many) house sitting websites. You'll need to nail this if you want to become a luxury house sitter, especially if you don't have any prior experience.
Your profile needs to be professional, well-written, and concise, but it should also convey your character and your love for animals (if you're looking to pet sit). Include photos that showcase your personality, and plenty of you with pets (for pet sits).
Outline any relevant skills, testimonials, reviews, and pet sitting, house sitting, or pet care experience. Include specific examples that demonstrate your responsibility, reliability, flexibility, and problem-solving skills. Also, don't be shy to explain why you want to house sit.
Most house sitting profiles also require a headline or a hook which are great ways to capture homeowners' attention, so take some time to think your words over.
On my house sitting profiles, I often include the words "responsible", "experienced", "non-smoking", and "solo house sitter". You can also include words like "animal-loving," "passionate," and "professional."
3. Collect Your References
While collecting references isn't a part of creating your house sitting profile, it's important enough to have its own separate step. To present yourself as a reliable and trustworthy luxury house sitter, you need reliable references.
If you don't have any house sitting experience, gather some testimonials or reviews from other trustworthy sources. These can include references from your employer, landlord, or co-workers. If you've ever house sat for a friend, they can write a review for you too.
When I first started out as a pet sitter, I included a reference from a previous supervisor, who outlined examples of when I demonstrated responsibility, dependability, and tidiness. I also got a reference from a bird rehabilitation center where I volunteered for a while.
All of this is to say that there are many ways for you to prove your reliability to homeowners. No matter where you are in your house sitting journey, it's essential to include glowing reviews.
4. Write an Engaging Application Message
After you've finished your house sitting profile, it's time to find the perfect luxury house sitting job and apply. On most websites, you're able to search for your ideal job by adding filters to the search engine, specifying destinations, dates, property types, and animals.
Once you've found a gig (or many) that you feel you'd be a good fit for, it's time to apply for the job by writing an attention-grabbing and relevant application message. Introduce yourself, outline your previous experience, and explain why you're right for the role. Remember to tailor your message to the specific ad, including the names of the homeowners and their pets.
Within the application messages I send, I also include a couple of relevant questions specific to their pets. Not only does this show that I've carefully read over their house sitting request, but it also demonstrates that I have a clear interest and concern for their furry loved ones. Some questions you can ask include:
Do they take any medications?
For cats: are they an indoor cat or an outdoor cat?
For dogs: do they get along well with other dogs?
5. Nail the Interview!
After you've sent your application message, it's time to wait for the homeowners to go through all the applications and create a shortlist of the house sitters they want to interview. If you're one of the chosen ones, congratulations! Now it's time to nail the interview.
Some interviews can happen face-to-face (particularly if it's a local luxury house sit), but most will happen virtually. Make sure you're presentable and prepared to answer questions about your house sitting and pet care experience, as well as your motive for house sitting. Again, keep a few insightful questions in mind to ask at the end.
The tone and type of questions asked in the interviews vary per homeowner. Some of my interviews were quick chats to ensure that I was who I claimed to be, whilst others were longer, in-depth interviews where the homeowners took deep consideration in deciding whether or not I was the best fit for the role.
Remember, these house sitting gigs can be quite competitive, especially for a niche opportunity. Don't get discouraged if you get rejected – trust that you'll eventually land your first luxury house sitting job and know that it will only get easier to land more jobs as you gain more experience and credibility as a house sitter.
How Much Do House Sitters Get Paid?
Now that we've gone over how to land your first gig, you may be wondering what a luxury house sitting salary is like.
Unfortunately, most house sitters are simply paid through free accommodation. As a beginner, you should definitely expect this to be the case most of the time. However, there are some non-monetary perks that come with luxury house sitting gigs.
For instance, not only do you get to stay in a high-end, luxurious home with all the utilities covered, but these gigs occasionally come with free vehicle use which is a great benefit.
Furthermore, as you gain more experience, testimonials, and qualifications (like pet first aid certifications), you can start leveraging your skills for money. Some house sitters can earn around $25 to $80 per night depending on the homeowner, the duties of the house sit, and your previous experience.
I got my first paid job after house sitting for two years where I earned $35 per night. Remember to be patient and imagine payment as a bonus rather than a given, and that whether or not you get paid will vary from job to job.
Pros and Cons of Being a House Sitter
So far, we've gone over what house sitting is, what requirements you need to become a house sitter, and how to become a luxury house sitter. If you're still not convinced it's worth it, here are some pros and cons of being a house sitter to help you decide: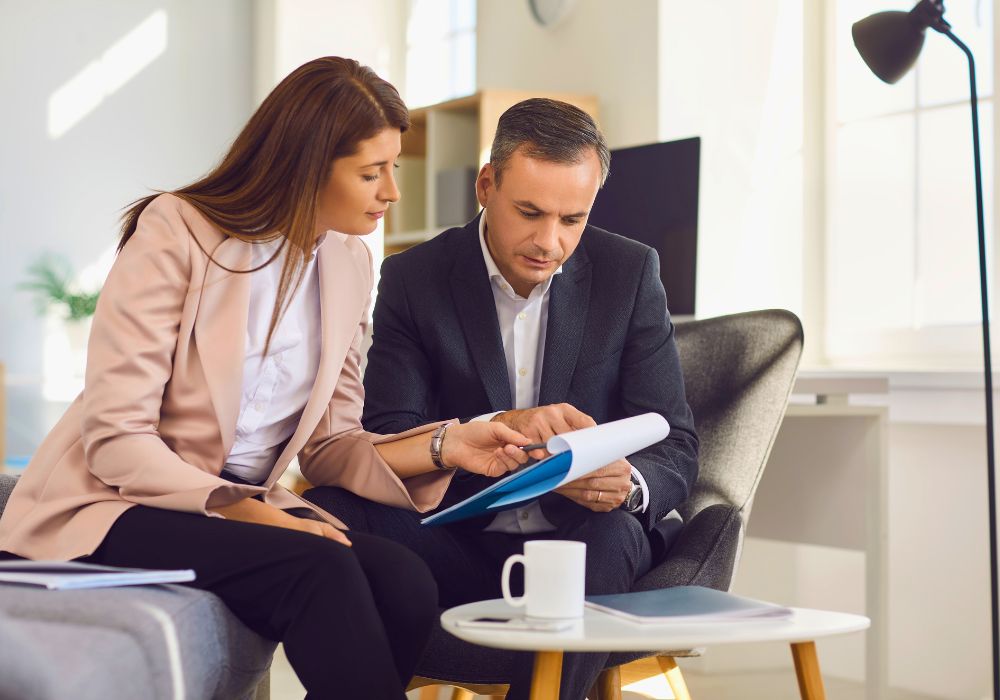 Pros of house sitting
Free accommodation: This is the biggest and most obvious perk of luxury house sitting. If you've ever dreamt of spending a month in a castle, vineyard, mansion, penthouse, or villa, luxury house sitting is the cheapest way to make this a reality.
Live like a local: This is my favorite part of house sitting. House sitting allows you to stay in less touristy areas and gives you an in with the locals. I recommend always asking your homeowner for the best places to visit during your stay.
Spend quality time with animals: If you're living a nomadic lifestyle but crave the companionship of a loving pet, house sitting is the way to go. It's why I first began my house sitting journey.
The work is easy: While this varies per home, house sitting typically requires little effort. Take the dogs out for a walk, keep things clean and well-maintained, and water the plants. With so little work, you'll have a lot of free time to do other things, like freelance proofreading, exploring, or blogging.
It's flexible. There are many house sitting gigs available, so you can look for jobs based on your preferences. From short-term sits to house sits that last for months, there are many options to choose from.
Cons of house sitting
It's mostly unpaid: Very few people can make a living off of house sitting alone, as most house sitters get paid in free accommodation only (although you could also look at this as saving on accommodation costs!).
Most house sitting websites charge membership fees: Not only is the work mainly unpaid, but most websites charge an annual subscription fee. I see this payment as a small investment; if I pay $129 per year for a Trusted Housesitters membership (which is actually 20% less using this special link), and a standard hotel in Osaka costs $65 per night, then I only need to house sit in Osaka for two days to get my money back.
Last-minute cancellations can happen: Sometimes homeowners have to cancel their travel plans at the last minute. While emergencies aren't anyone's fault and it's important to sympathize, it can be frustrating and stressful to come up with a backup travel plan at short notice.
Sometimes pets aren't well-behaved or trained: If they have a mischievous or poorly-behaved/trained pet, it can be stressful to care for and clean up after them.
You're not completely free to travel or go out: While house sitting is one of the best and cheapest ways to travel, it can also prevent you from doing everything you want to do, as caring for the pets and house must take priority.
Luxury Housesitting: FAQs
Here are some answers to commonly asked questions about luxury house sitting:
What qualifications do I need to be a house sitter?
Luckily, there aren't any official certifications you require or courses you have to complete to become a house sitter. House sitters simply have to be responsible, reliable, flexible, clean, and attentive, and must love animals if pet sitting.
How do I become a luxury house sitter without any experience?
The best way to get started as a luxury house sitter without any experience is to sign up for house sitting websites, write an incredible profile filled with great character references from employers, friends, or landlords, and apply to multiple house sitting jobs. While you might get a lot of rejections at first, you'll eventually land your first sit.
Are luxury house sitters in demand?
Yes, there are many jobs available out there. Trustworthy and dependable luxury house sitters are in demand!
How much do luxury house sitting jobs make?
Typically, most luxury house sitting jobs are unpaid. However, they often come with a lot of perks such as free, fabulous accommodation, free utilities, and sometimes even free vehicle use.
Is luxury house sitting legit?
Yes, I can tell you from experience that luxury house sitting is legit. There are many luxury house sitting opportunities out there which can be found on websites such as TrustedHousesitters and Luxury House Sitting.
How much should I charge for house sitting a luxury property?
Whilst most luxury house sitting jobs are unpaid, it's acceptable to charge $25 to $80 per night, dependent on your experience, the duties asked of you, and the homeowner's budget.
In Conclusion
I hope this article has you inspired and ready to become a professional luxury house sitter. While there are definitely some cons to consider when choosing to house sit, nothing beats staying in an opulent and spacious house rent-free!
There's also no better way to see the world; my favorite travel memories stemmed from house sitting. So, open up your laptops and start applying for jobs, it's time to start house sitting in your dream destination. Don't forget to use this link to receive 20% off your Trusted Housesitters membership fee.
Like This Article? Pin it!