NEW DELHI: Assistant coach Carl Hooper on Saturday warned that the
West Indies
can sink 'even lower' than where they are currently if they fail to qualify for the 2023 ODI World Cup in India.
The former West Indies captain expressed disappointment at the current situation, and said that he never thought that the two-time champions would be playing qualification tournaments to reach the World Cup.
The once mighty Caribbean side, who captured the first two World Cups in 1975 and 1979, are having to negotiate qualifying for a second successive tournament and will be amongst the favourites to reach the global showpiece in India later this year.
"Can we go lower than this? Yes, we can go lower than this and if we don't qualify, we go a step lower," West Indies assistant coach Hooper told cricinfo.
"I never thought that I'd live to see the day where the West Indies are trying to qualify for major tournaments."
West Indies go into the 10-team qualifying event, which gets underway in Zimbabwe on Sunday, with little margin for error.
Only two teams will make it through and the field is stacked with countries just as strong in crucial areas as the West Indies.
Fellow former champions Sri Lanka are also having to qualify while the likes of hosts Zimbabwe, Ireland, Scotland and Nepal all possess potent match-winners.
Hooper is working alongside new coach Darren Sammy, a former T20 World Cup winning captain, who was hired after Phil Simmons quit following the dismal showing at the 2022 T20 World Cup in Australia.
"The position hasn't changed," added Hooper. "The point is I sat in Australia, and we struggled to get through it in the T20s and here we are in Zimbabwe."
He added: "No disrespect to the other teams, but we're playing against the likes of the USA, Nepal and Scotland. Even Afghanistan is ahead of us, and Bangladesh has gone ahead of us. So, this is distressing, and can we go lower? Yes, we can go lower."
West Indies had to go through qualifying for the last World Cup and begin their bid to reach the 2023 edition on Sunday against the United States.
Sandeep Lamichhane is set to play a key role in Nepal's bid to seal a place at the World Cup for the first time despite the former skipper being on bail for an alleged rape.
Nepal face hosts Zimbabwe on Sunday and central to their chances is 22-year-old spin bowler Lamichhane, once the poster boy for the rise of cricket in Nepal.
"Lamichhane is a crucial player for our team," said Britant Khanal, general manager of the Cricket Association of Nepal.
"He has performed very well in the last few matches despite a case against him in court."
Lamichhane is accused of raping a 17-year-old girl in a Kathmandu hotel room in August last year. He denies all wrongdoing.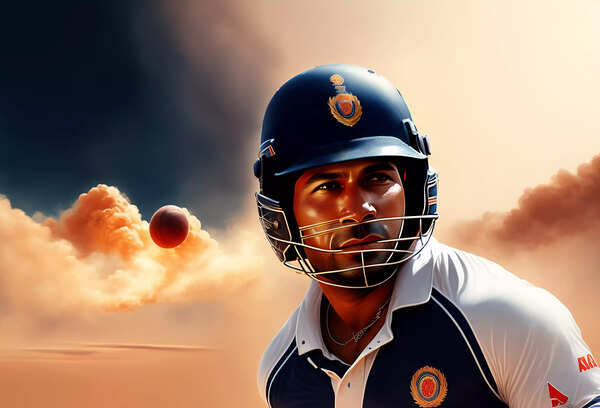 He was suspended as national captain and arrested, but was freed on bail in January and Nepal then lifted his ban on playing.
Under his bail conditions, Lamichhane is able to travel abroad.
Nepal skipper Aasif Sheikh hopes the team can build on the momentum from their dramatic progress to the qualifier.
Sheikh's side won 11 of their last 12 matches to claim third spot in the World Cup League 2, securing qualification with a tense nine-run (DLS) win over UAE in fading light in Kathmandu.
"It was unbelievable to get through to the qualifier," Sheikh said.
"Winning 11 matches out of 12 was unexpected, to be honest. It was a team effort, everyone has contributed. I feel like we are on a great journey with our cricket."
(With inputs from AFP)