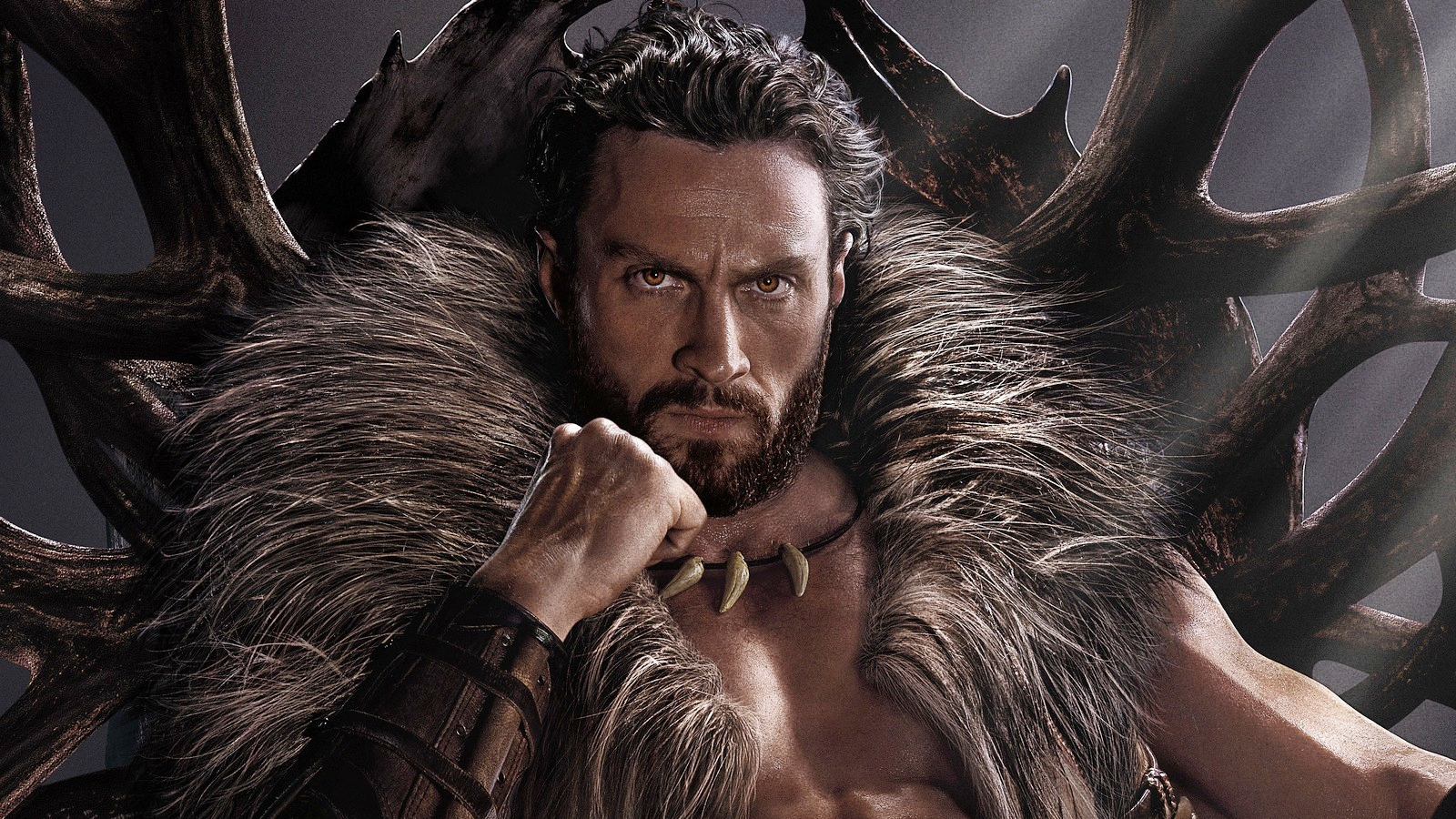 The "Kraven the Hunter" trailer introduces Russell Crowe — now firmly in the DGAF stage of his acting career and all the better off for it — as Kraven's father, an iron-fisted Russian crime boss shown coldly informing his young sons their mother has died after being sent away to a mental health institution. In Marvel's comics, Kraven's family, the Kravinoffs, were Russian aristocrats who fled their home country in the wake of the Bolshevik Revolution and eventually made their way to the U.S. The movie adaptation appears to be somewhat faithful to this; the young Kraven, aka Sergei Kravinoff, speaks to his father in a U.S. accent, suggesting he and his sibling, Dmitri Smerdyakov, were both raised in the States.
Speaking of, as you may have gathered, Dmitri is actually Sergei's half-brother. In the comics, Dmitri (who ultimately becomes the disguise-savvy super-villain Chameleon, played by Fred Hechinger in the "Kraven" movie) is unaware of his true heritage and acts as a servant to Sergei. The pair have a decidedly complicated relationship. Growing up, Sergei was abused by his alcoholic father, which in turn led to him befriending Dmitri while also using him as an outlet for his internal turmoil. But where Sergei's father had already died by the time his mother was sent to an institution in the comics, the "Kraven" film looks to reframe Sergei as being less villain and more of an antihero determined to escape his still-living father's toxic influence.
Another thing to note: in the comics, Sergei is haunted by the thought of his mother dying alone in an unsanitary asylum filled with spiders. There's even a shot in the "Kraven" trailer that shows Serge in a forest gaping up in horror as spiders descend upon him. Is this real or just a figment of his imagination?