Sandy Alcantara, the reigning NL Cy Young winner, is having an absolutely dreadful season. Following yet another poor start in which he allowed five runs on 10 hits across seven innings in a losing effort to the Toronto Blue Jays, the former Cy Young's ERA ballooned to 4.97.
Last season, Sandy Alcantara's ERA was just 2.28, which is a far cry better than his current numbers. His xERA in 2023 is 4.23, which is much more respectable, but still not an excellent metric.
However, despite some bad performances, the Miami Marlins are not going to DFA him. They're probably not even going to bench him or anything. Despite a seemingly poor season, he's still been worth 1.5 fWAR. With the Marlins surprisingly contending, they're happy to wait it out and let Alcantara return to form.
---
What's wrong with Sandy Alcantara
Besides the obvious statistical downfall, Sandy Alcantara is not the same pitcher he was last year for some reason. Looking at his peripherals may give some insight.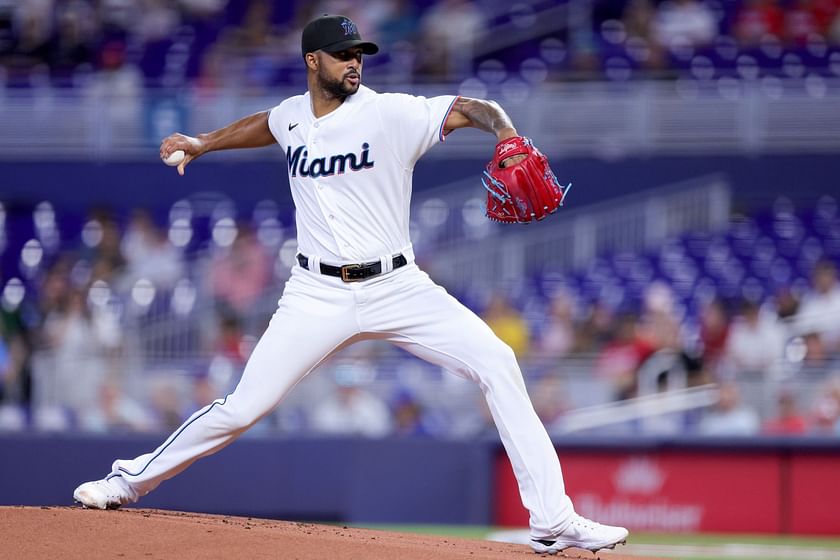 Last season, he was in the 66th percentile in average exit velocity, meaning he didn't get hit hard very often. This year, he's in the 43rd percentile. He was in the 75th percentile for expected batting average, meaning he wasn't getting lucky as a pitcher. This season, that's in the 29th percentile.
The biggest surprise is that he's in the 49th percentile for xSLG after being in the 82nd percentile last season for the Marlins. The hits he's allowing are harder and going for extra bases more often.
Edited by Zachary Roberts