Welcome to Music Business Worldwide's weekly round-up – where we make sure you caught the five biggest stories to hit our headlines over the past seven days. MBW's round-up is supported by Centtrip, which helps over 500 of the world's best-selling artists maximize their income and reduce their touring costs.
---
Those long-promised hazy, lazy summer months are here! Fear not: MBW will keep on sniffing out all the music biz headlines you need to see.
In the past week, major news stories from around the industry have included BMG's acquisition of Paul Simon's artist royalty stream – and neighboring rights – for his recordings with Simon & Garfunkel.
Elsewhere, via Hits and Variety, we've learned that negotiations over the acquisition of the Warner Bros film and TV music publishing catalog (which were first reported on in January) are reaching more advanced stages.
The latest: Warner Bros Discovery is now apparently negotiating to sell around half of the catalog for approximately $500 million (with the full catalog therefore obviously being valued at around $1 billion). Sony is reportedly in pole position to acquire the stake.
Other big news stories this week included MBW's further revelations about the negotiations that took place between Taylor Swift (and her team at 13 Management) and Scooter Braun's Ithaca three years ago.
The latest: Braun actually wanted to sell Swift her masters back, according to emails we've seen.
Swift's team said they objected to a "gagging order" in an NDA offered by Braun/Ithaca (which Swift then infamously spoke publicly about). However, MBW has obtained that full NDA and, in our view, the description of "gagging order" is… pushing it, to say the least.
Today (June 23) brought its own big news: Former BPI Chief Executive, Geoff Taylor, has been named EVP of Artificial Intelligence at Sony Music Entertainment.
Here's what happened this week…
---

1) Warner Bros Discovery negotiating $500m deal for TV and film music catalog
From Variety: "Warner Bros. Discovery is negotiating to sell around half of the storied Warner studio's film and TV music-publishing assets for approximately $500 million, three sources confirm to Variety. The news was first reported by Hits.
While it is unclear exactly which assets are on the table, one source says that the rights to "slightly less than half" of the catalog, with a price of around $500 million, are likely to go to a major label, with Sony said to be in the lead… (Variety)
---
Credit: Image Press/Alamy (L)/Imagespace/Alamy (R)
2) Exclusive: Scooter Braun wanted to sell Taylor Swift her masters. What happened?
Last week, MBW obtained a signed five-page NDA from November 2019 between Scooter Braun's Ithaca Holdings and Taylor Swift's management team – 13 Management – which contained no mention of reputational protections for Scooter Braun.
This was confusing, as in November 2020, Taylor Swift publicly alleged: "Scooter's team wanted me to sign an ironclad NDA stating I would never say another word about Scooter Braun unless it was positive, before we could even look at the financial records of BMLG."
Now, MBW has obtained more startling evidence in this saga.
It shows just how close Scooter Braun and Ithaca came to selling Swift the rights to her first six albums – and how a potential deal fell apart… (MBW)
---
Credit: Jake Edwards / Paul Simon Music
3) BMG acquires Paul Simon royalty streams for Simon & Garfunkel classics
One of the world's biggest ever music catalog acquisition deals took place two years ago, when legendary songwriter Paul Simon sold his music publishing catalog to Sony for a price believed to be in the region of USD $250 million-plus.
Now, we learn that Simon has sold other valuable assets related to his catalog to BMG, for an undisclosed sum.
BMG has acquired Simon's artist royalty income stream – in addition to his neighboring rights income stream – from Simon & Garfunkel recordings (not including Simon's solo work).
In other words: BMG will be paid Simon's artist royalty share whenever Simon & Garfunkel's classic recordings – which continue to be owned by Columbia/Sony Music – are streamed or purchased. (MBW)
---

4) Geoff Taylor joins Sony Music as EVP, Artificial Intelligence
Sony Music Entertainment (SME) has hired Geoff Taylor MBE as its first ever Executive Vice President, Artificial Intelligence.
Taylor was previously CEO of the BPI – the London-based UK trade body that represents the interests of the major record companies, in addition to some independent labels. (MBW)
---

5) The US recorded music industry grew by $500m on a wholesale basis last year. The music publishing business grew by $900m.
Last Wednesday (June 14), the US trade body, led by President and CEO, David Israelite, held its Annual Meeting for 2023 in New York, where it presented an abundance of interesting information (such as the below slides) to its music publisher members.
Said information included one huge stat for the music business: The overall trade revenue of US-based music publishers in calendar 2022 stood at USD $5.605 billion, up 19.25% YoY.
Where this gets very interesting is when you compare that number to the equivalent figure from the record industry… (MBW)
---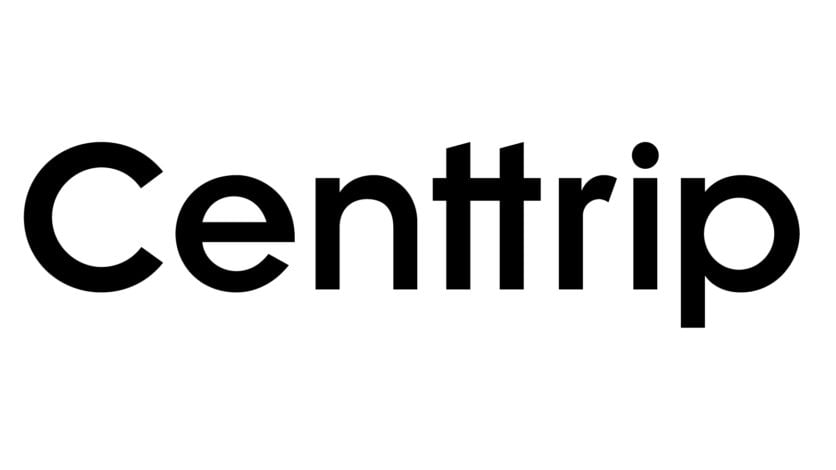 MBW's Weekly Round-Up is supported by Centtrip, which helps over 500 of the world's best-selling artists maximise their income and reduce their touring costs.Music Business Worldwide