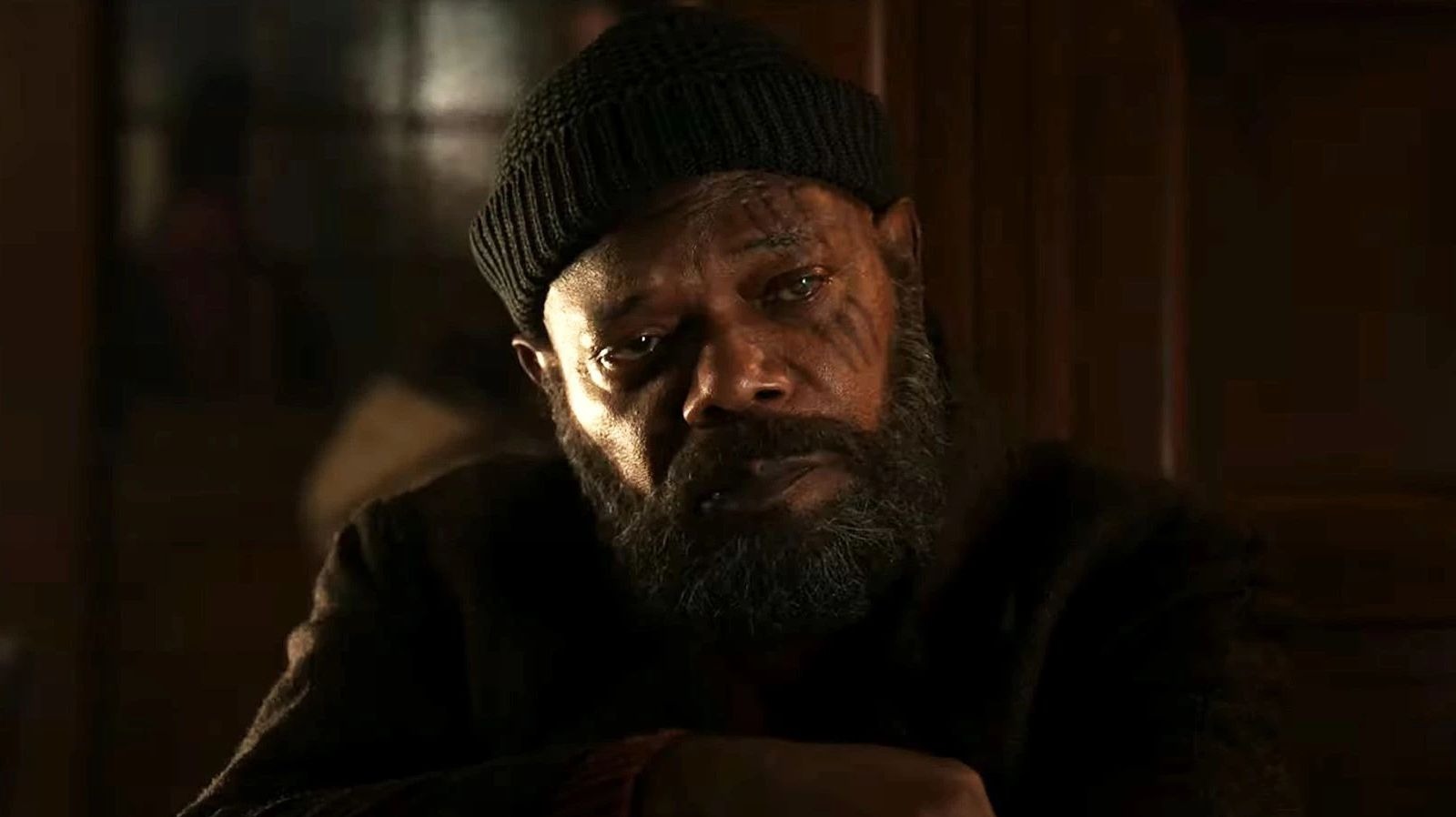 One of the biggest reasons "Secret Invasion" got off to such a rocky start last week came from its refusal (or was it just plain indifference?) to properly provide any real context for newcomers. Yes, it's fair to expect viewers to have a baseline knowledge of Skrulls, their ability to shapeshift, and the threat they potentially pose should any of them decide to turn on humanity — which, admittedly, the opening scene in the premiere conveys rather efficiently. But how much of the audience could reasonably be expected to remember who Ben Mendelsohn's Talos was from "Captain Marvel," quickly grasp that his wife Soren (Sharon Blynn) apparently died off-screen since we last saw her impersonating Cobie Smulders' Maria Hill in the post-credits scene of "Spider-Man: Far From Home," and simply go along with the numerous references to a vague "promise" that Fury and Talos once made to the Skrulls who've since joined Gravik's (Kingsley Ben-Adir) cause?
Well, episode 2 (directed once again by Ali Selim and credited to writer Brian Tucker, who co-shares "Story by" credit with Brant Englestein) finally realizes that all this information is actually kind of important. We kick things off with a sorely-needed "Previously on the MCU" segment explaining the whole deal with the Skrulls, as established in "Captain Marvel," and a subsequent scene set in 1995, two years after Carol Danvers has flown away into the cosmos. Here, digitally de-aged Nick Fury meets young Gravik for the first time, a survivor of the Kree/Skrull war that has turned this entire species into refugees in need of a new home and, based on his considerable skills at such an early age, someone who Fury could unlock to his full potential. Once the pleasantries are taken care of, we learn the promise that Fury swore to all Skrulls: that if they help protect Earth from threats, he'll help them find a new home.
Doesn't that go a long way towards explaining much of Gravik and G'iah's (Emilia Clarke) actions in the premiere? Yup! Is there any reason why this crucial detail had to be held back until now, leaving viewers in the dark for a whole week? Not really! But, with the fundamentals belatedly taken care of, at least the rest of the episode is free to move things forward.